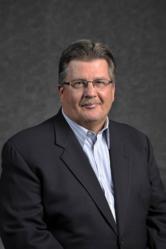 An experienced supplier can mean the difference between a shipment that gets there on time and undamaged and a costly chargeback.
Addison, Ill. (PRWEB) August 14, 2012
There are 6 considerations for choosing a strapping supplier that will make the task straightforward. "When it comes to distribution, strapping might seem like a relatively minor aspect," explained B2B Industrial Packaging's president and CEO Mike Theriault. "But an experienced supplier can mean the difference between a shipment that gets there on time and undamaged and a costly chargeback."
The goal is to find a regional supplier with a full inventory and a range of services that is also reliable and offers a good price. Once you've found that supplier, you'll have a solid foundation for a long-term relationship.
1. Location is Important
No matter how fast a supplier promises to ship, the fact remains that the farther away the supplier is, the longer it will take to ship and the more it will cost. Ideally, start looking for suppliers within a 300-mile radius of your business.
2. Look for a Full Inventory of Quality Products
Your strapping supplier should offer a complete and immediately available inventory of, not only standard strapping products, but hard-to-find products as well. Down the road, if you need something unique, such as unpainted steel (B2B Industrial Packaging has it) you won't have to look for a 2nd supplier. Another important inventory consideration is working with a supplier who stocks and sells prime-grade domestic products-- some suppliers take chances with inferior grade strapping, which can decrease performance by as much as 50%.
3. Look for Full Service
While a full range of available products is important, a full range of services is just as important. The ideal strapping supplier will offer such services as used tool buyback and tool repair.
4. Reliability is a Must
While it's your responsibility to control your strapping inventory and you probably do a good job, a top tier strapping supplier that knows your business will have a good idea when you're about to run out. Look for a supplier that streamlines the ordering and delivery processes, but is proactive—meaning the supplier will give you a call when your inventory is running low.
5. Expect a Competitive Price
While it's true that you get what you pay for, you still want to get the most for what you pay. This means you want a reliable supplier that delivers quality products at a price that's competitive, though maybe not the lowest.
6. Build a Relationship
You want to find someone that you feel comfortable working with and calling with questions or concerns. Finding a new supplier means investing some time and effort. The payoff is a long and mutually beneficial relationship with a partner you can trust.
There are many strapping suppliers, but very few that offer the complete package—speedy shipping; a full, immediately available inventory; a range of value-add services; a fair price; and reliability. B2B Industrial Packaging is one of those strapping suppliers.
With a base of more than 4,000 active clients, B2B Industrial Packaging sells packaging products, such as strapping, banding, and stretch film to clients primarily in the Central Great Lakes, Northern California, Southern California, Dallas, and Houston areas. B2B Industrial Packaging is unique in that it also operates a banding tool repair facility at its Addison, Illinois headquarters. To contact B2B Industrial Packaging, call 1-800-413-2463 or visit http://www.B2BInd.com.