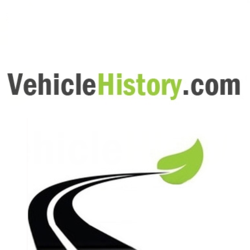 VehicleHistory.com will continue focusing on bettering their online vehicle history report services and customer service.
Denver, CO (PRWEB) August 16, 2012
VehicleHistory.com has focused for the past year on the expansion of their vehicle history report presence online and have been met with success. With over 1 million vehicle identifications numbers (VINs) searched on their website, their business continues to flourish. VehicleHistory.com also offers quality customer service to their customers with a 24/7 live chat.
VehicleHistory.com will continue focusing on bettering their online vehicle history report services and customer service. The company plans to expand databases for vehicle history reports to include more car background details such as maintenance history, odometer readings, reported accidents and more. Accuracy and convenience in their reports is what makes VehicleHistory.com different from the competitors.
The customer service department has recently opened a toll free telephone number in which representatives are available 24/7. The VehicleHistory.com customer service line is 1 (855) 395-6395. Their agents are available to answer questions regarding accounts and credits and to even issue refunds upon request. The opening of this line provides an addition convenience for VehicleHistory.com customers who prefer to speak with a representative rather than chat.
VehicleHistory.com has made these improvements due to customer requests for such features. The company plans on continuing to read and review client inquiries for the betterment of their business and the customer experience. Surveys are available on the VehicleHistory.com website when purchasing a vehicle history report. Clients can also reach Customer Service Manager Josh F. at josh(at)vehiclehistory(dot)com to submit any feedback or questions.
What's next for VehicleHistory.com? The continuing of their quality vehicle history reports and customer service. VehicleHistory.com appreciates all customer feedback and hopes that they can honor more service requests in the future.
About VehicleHistory.com:
VehicleHistory.com is a top online resource for vehicle history reports. VehicleHistory.com is most reliable way for consumers to get background material about the vehicles they are interested in purchasing with one of the largest databases of used car information in North America. As of now, VehicleHistory.com has over 1 million vehicle history reports purchased from their online database. VehicleHistory.com guarantees that the information provided by their vehicle history reports services are accurate and help customers make responsible car buying decisions. Contact VehicleHistory.com customer service 24/7 through live chat or by calling, toll free, 1 (855) 395-6395.