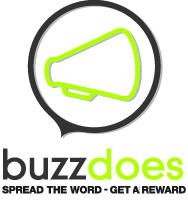 Tel Aviv, Israel (PRWEB) August 15, 2012
buzzdoes, which powers spread-the-word marketing for mobile app developers, today announced the winners of its Buzz App Awards 2012. The awards recognize the next great mobile applications, and the prizes are designed to help the winners get noticed in an overwhelmingly crowded market. JoyTunes' app Piano Dust Buster earned first prize -- $5,000 and a featured buzzdoes marketing campaign to help expand its user base.
The Buzz App Awards jury was comprised of industry visionaries including Jeff Pulver and executives from Wireless Industry Partnerships, 148Apps, and others. In selecting Piano Dust Buster for the top prize, the judges gave the following accolades to the song game app:

"Absolutely awesome." Orli Yakuel, Web analyst and blogger at Go2web20
"Changes the way we learn music!" Veena Bissram, reporter at Mashable
"Very, very cool. Great execution." Yosi Taguri, Co-founder of Pah!
The jurors awarded the $3,000 second-place prize to Baby Monitor 3G by TappyTaps, the first baby monitor on the App Store that works over any network. Jeff Pulver called Baby Monitor 3G "the most functional app" in the pool, and Orli Yakuel said, "It's a winner that solves a real problem." In a tie for third place, the judges recognized Nival's Emaki, a "colorful and vibrant" game with "beautiful graphics," and Artlab Interactive's Find a Way, Jose, which the judges lauded for its "brainteaser" qualities. Artlab Interactive and Nival will share the $2,000 third-place prize.
"The financial rewards for this year's Buzz App winners will help the developers improve their offerings and build out their operations, but the real windfall comes in the form of automated word-of-mouth marketing and the creation of viral distribution channels," said Assaf Kolirin, CEO of buzzdoes. "The developers of Piano Dust Buster, Baby Monitor 3G, Find a Way, Jose and Emaki, like all apps that use buzzdoes add-ons, can now attract more customers by making it easy for users to recommend these apps to their peers."
JoyTunes CEO Yuval Kaminka said, "It's great to see the judges' recognition for Piano Dust Buster and its ability to draw people to music in a fun and engaging way. buzzdoes is helping us battle the app discovery problem. For most development studios, this is a real challenge and buzzdoes has a great solution."
TappyTaps Director Jindrich Sarson said, "buzzdoes is a win-win for our Baby Monitor 3G app. The support we get as a Buzz App Award winner motivates our users to share an app they love. For developers, buzzdoes offers a more effective marketing method that costs a fraction of what other services charge."
Developers submitted more than 400 apps to the Buzz App Awards 2012 contest, indicating a hunger for recognition in a crowded marketplace. buzzdoes users get a more than 3,500 percent improvement in the number of viral referrals to their apps. To serve these aspiring developers and others, buzzdoes recently announced a new version with features that include:

Strip and pop-up reminders to prompt users to spread the word about an app;
A lighter software developer kit (SDK) as small as 1.5 MB for iOS;
Improved app integration with only one bundle to add and the option to display buzzdoes on top of any view controller; and
A Web add-on that can be integrated into any online service or website.
App developers can download the latest version of buzzdoes here.
About buzzdoes
buzzdoes helps app developers capture user attention in an overcrowded market. An all-in-one distribution, monetization and viral marketing solution, the buzzdoes add-on encourages users to recommend a developer's app in a fun way that leads to increased buzz, higher download rates, and more revenue. For more information or to contact buzzdoes, please visit our website or connect with us on Facebook and Twitter.