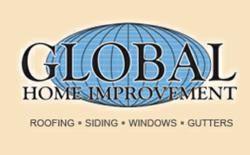 Hoboken, NJ (PRWEB) August 16, 2012
Marvin Windows NJ announces EverWood available in NJ, which can give anyone the look of having gorgeous wood windows for less. These revolutionary windows in NJ can be a great replacement for homeowners who are looking for a low maintenance and long lasting look. Marvin Windows in New Jersey can provide all different stains to match one's current look.
With the latest designs, Marvin Windows NJ offers an innovative wood grain finish that looks, feels, and stains like wood. It happens to be inorganic and completely moisture resistant, being a major benefit to window replacements. With a low maintenance and long lasting characteristic, it captures the best of both worlds making it ideal for homeowners. Infinity Windows in New Jersey are practically indistinguishable from real wood.
A spokesperson of Marvin Windows NJ stated, "Because they are made from an inorganic material they will not decay, therefore resulting in no warping, discoloration, or the degrading of material. Our team here at Marvin Windows NJ pride ourselves on providing one of the best products on the market for homeowners to benefit from. With this option it can be tailored to match any color home."
Their Marvin Window experts can assist anyone in picking the right stain to match a current décor. They will be able to compliment any home's curb appeal, while still benefiting from the quality and strength of Fiberglass windows.
Marvin Windows NJ is committed to servicing the Tri-State area. They are a member of the National Association of the Remodeling Industry and have a rating of an A+ from the Better Business Bureau. They are known to have the widest selection of the highest quality products on the market. Marvin's courteous trained staff can offer homeowners above and beyond what to expect from a Global Home Improvement company.
To learn more visit http://www.marvinwindowsnj.com