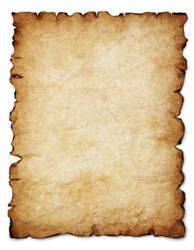 There is no reason we cannot take our collective smarts and reinvent our blog as a platform for an enhanced learning experience
Cranberry Township, PA (PRWEB) August 17, 2012
Over the next few months, The Content Authority will reshape its blog in an effort to encourage a deeper understanding of online business building and promotion. This initiative is part of the company's ongoing commitment to the development of successful online entrepreneurs.
The blog team plans to address five fundamental areas of content marketing including strategy, creation, management, promotion, and metrics. "I have decided it is time The Content Authority starts to make a real difference instead of simply existing as a content creation company. There is no reason we cannot take our collective smarts and reinvent our blog as a platform for an enhanced learning experience," says Shawn Manaher, The Content Authority's founder and CEO.
Although the company's blog currently serves as an excellent resource for gaining knowledge on the basics of Internet marketing, the team intends to take a new direction that is much more progressive. Understanding that blogs are less about distribution and more about communication, the new format aims to boost engagement and improve interaction with the company's online audience.
Ultimately, readers will benefit from a comprehensive educational experience as experts divulge the latest techniques, trends, and strategies for establishing, growing, and sustaining a profitable website. This insightful information will allow entrepreneurs to make critical decisions that help drive their businesses forward, while minimizing the impact of major industry events that could diminish their marketing efforts.
About The Content Authority
The Content Authority, a premier provider of custom content, specializes in writing services, content management, and submission services. The company's main objective is to provide individuals and businesses with high quality, affordable products and services that strengthen their online campaigns and amplify their marketing efforts. TCA delivers exceptional customer service and personal attention to both prospective and current clients. With an integrated and progressive approach to content creation and management, entrepreneurs can ensure they develop successful online enterprises.
For more information, please contact support@thecontentauthority.com.