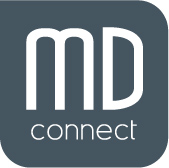 Wellesley, MA (PRWEB) August 16, 2012
MD Connect, Inc. today announced that they recently recorded their 100,000th patient lead (or 'referral') generated from online marketing programs they manage in the US and internationally.
Over the past five years, MD Connect has worked with many leading hospitals and physician practices to create and manage online marketing campaigns that span search, display, social, mobile, video, microsites, and more. In each and every campaign, MD Connect measures the results produced by both online conversions (usually web forms requesting a consultation) and offline conversions (phone calls measured via tracking phone numbers) and thus can accurately report on the referral volume generated for each client. MD Connect also frequently works with clients to provide audits of phone call activity (with lead scoring and appointment verification), and has verified that its referrals are a good indicator of patient leads with a strong conversion to appointment. Typical clients are receiving 20-60 referrals a month (although some receive greater than 1000 a month).
Utilizing highly accurate tracking technologies, MD Connect can usually track referral activity (both offline and online) back to the media source and often to a specific component of that media source (e.g., specific keywords in search). This tracking granularity allows MD Connect to accurately assess the productivity of various media sources (and components), carve out those that have an insufficient return, and ultimately create highly targeted programs focused on the most productive areas.
For MD Connect clients, receiving an accurate measure of referrals allows them to clearly assess their cost-per-referral and overall program return. Drawing on the experience of over 100,000 patient leads, MD Connect's targeted programs are often able to drive costs-per-referral that are much less than industry averages. Case studies show cost per referral reductions of 29-70% versus clients' previous agencies.
"While we are certainly excited to have driven this volume of leads for our clients", said Dan Stempel, President of MD Connect, "we are perhaps more proud of the cost efficiency with which these leads are delivered and the clear return on investment our clients are seeing, as evidenced by our greater than 90% client retention rate."
About MD Connect
MD Connect is a medically-focused, performance-based internet marketing agency with locally targeted programs proven to drive significant referral volumes at costs below that of traditional media. MD Connect programs include integrated referral measurement, helping to clearly show clients that their marketing investments are generating a positive return. MD Connect has over 20 years of both medical and online marketing experience and has managed online marketing programs for over a hundred leading hospitals and physician practices in over 25 different medical specialties (both medical-surgical and cosmetic). For more information visit http://www.mdconnectinc.com