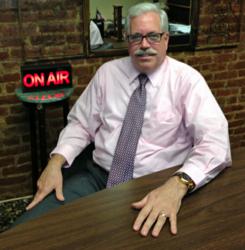 We embrace social media and it's ability to help us reach our clients. Now we can educate anyone who has questions on important issues that impact all of our key financial decisions
(PRWEB) August 17, 2012
New York real estate attorney Robert Howe continues a series of webisodes dealing with real estate and legal topics. The series - Howe's New York On... - borrows it's name from the online radio show hosted by Robert Howe called Howe's New York.
The new video deals with why people still use wills..
Robert Howe, recently named an Attorney of the Year by RocketLawyer.com for 2012 says he hopes to use social media to educate people about real estate questions they may have.
"My experience is that experience counts and that is what I am hoping to share with people, my experience."
Previous YouTube videos have addressed specific real estate topics such as short sales and mortgage payment .
"We embrace social media and it's ability to help us reach our clients. Now we can educate anyone who has questions on important issues that impact all of our key financial decisions," said New York Attorney Robert Howe.
The Law Offices of Robert Howe - serving New York for over 31 years - are located at 251 86 Street in Brooklyn, NY 11209 and his offices can be reached at (718) 748-9700. Robert How can alos be found on Facebook and Twitter @RobertHowepC.