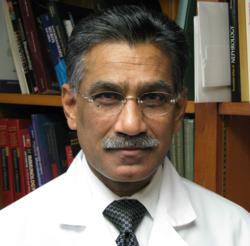 Perth Amboy, NJ (PRWEB) August 17, 2012
The Human Motion Institute at Raritan Bay Medical Center is offering a two-day Musculoskeletal Ultrasound basic continuing medical education (CME) course for clinicians Friday, September 21 and Saturday, September 22. The course will be presented by Janak R. Goyal, MD, RDMS, FACR, director, Division of Rheumatology, Raritan Bay Medical Center and clinical assistant professor of medicine, UMDNJ-Robert Wood Johnson Medical School and will be held in Raritan Bay Area YMCA theater, 357 New Brunswick Ave., Perth Amboy, NJ. Course hours are 2 to 6 p.m. Friday and 8 to 12 noon Saturday.
This course will provide participants a comprehensive introduction to musculoskeletal ultrasound. Anatomic areas and topics covered include; Ultrasound basics, shoulder, elbow, hand, wrist, hip, knee, ankle, foot and Ultrasound-guided interventions. Radiologists, Orthopedic Surgeons, Sports Medicine Specialists, Rheumatologists, Physical Medicine & Rehabilitation Specialists, Podiatrists and Pain Management physicians are invited to attend as well as Sonographers currently performing ultrasound imaging who wish to extend their capabilities to incorporate musculoskeletal.
Tuition is $299 for physicians and $199 Sonographers who register by Friday, September 14. Afterwards tuition is $599 for physicians and $499 for Sonographers. An optional and limited hands-on session is also available for an additional $300. The course is approved for eight CME credits for the didactic portion and four CME credits for the hands-on portion.
Registration required, call 732-324-5300 with credit card information ready. Tuition includes course materials, a continental breakfast, dinner and beverages.
-END-
The Human Motion Institute (HMI) at Raritan Bay Medical Center is an integrated team of orthopedic specialists consisting of surgeons, physicians, nurses, physical therapists and allied health professionals providing complete and comprehensive musculoskeletal healthcare. A wide variety of conditions are treated, including:

Joint replacement and reconstruction
Disorders of the spine
Fractures
Sports related injuries (knee, shoulder, foot & ankle, hand & upper extremity)
Other injuries involving tendons, joints, bones and muscle
HMI provides:

Expert and prompt diagnosis from specialty-trained surgeons and physicians
Prompt access for initial evaluation, diagnosis and treatment
Smooth admission process
HMI dedicated private rooms
Specialized nursing staff (Magnet status)
Inpatient and outpatient rehabilitation
These services are coordinated to ensure patients receive superior and compassionate care. Professionals work with each patient and their family to develop a customized treatment plan. The goal is simple: return patients to normal function as quickly and safely as possible. For more information, call 855.5.MOTION or visit http://rbmc.humanmotioninstitute.org.