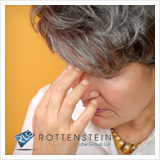 New York, NY (PRWEB) August 17, 2012
In an article recently published in the peer-reviewed, open-access medical journal PLOS Medicine, three Harvard Medical School researchers write that the American and European medical device approval processes are in need of change. Specifically, the authors state that the American system of classifying medical devices should be improved, and that the European medical device approval process should be more transparent and involve more extensive post-market oversight.
In the article, which appeared in PLOS Medicine on July 31, 2012, the researchers explain that their conclusions are based on their examination of empirical-data studies of "the characteristics, performance metrics, or effectiveness of device evaluation or post-market oversight in the United States or European Union." They write that while "few studies have quantitatively assessed medical device regulation" in either place, "the available evidence does suggest that in the United States, the FDA could improve oversight of device approval, for example, by following up on its commitment to reclassify high-risk medical devices and improve post-market surveillance of devices that are approved on the basis of limited data."
Because of the classification that the FDA assigned to vaginal mesh products, those mesh products secured FDA approval without being subject to pre-market human trials, according to abcNEWS. As a law firm representing women who allege they were injured by vaginal mesh products, the Rottenstein Law Group believes the FDA misclassified those products as medical devices that aren't risky enough to require pre-market human testing. The firm supports the article authors' conclusion that the FDA needs to improve its system of classifying devices.
The Rottenstein Law Group's Surgical Mesh Lawsuit Information Page at http://www.rotlaw.com/transvaginal-placement-of-surgical-mesh/ describes all of the issues vaginal mesh patients face and explains their options. (Attorney advertising. Prior results do not guarantee a similar outcome.)
About THE ROTTENSTEIN LAW GROUP
The Rottenstein Law Group is a New York-based law firm that represents clients nationwide in mass tort actions. The firm's founder, Rochelle Rottenstein, has more than two decades of experience as a lawyer, and compassionately represents clients in consumer product injury, mass tort, and class action lawsuits.
Contact:
The Rottenstein Law Group, LLP
Rochelle Rottenstein, Esq.
321 W. 44th Street
Suite 511
New York NY 10036
(212) 933-9500 (office phone)
(212) 933-9980 (facsimile)
rochelle(at)rotlaw.com
http://www.rotlaw.com
###