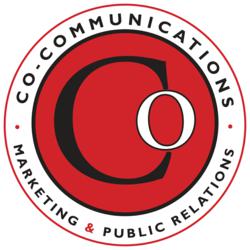 Jessica and Danielle's presentation will highlight the kind of forward thinking results-oriented approach Co-Communications is known for.
(PRWEB) August 20, 2012
Farmington, Conn. and Mount Kisco, NY (August 20, 2012) – Co-Communications, Inc., a full-service public relations and marketing firm with offices in Connecticut and New York, today announced that Jessica Lyon, Vice President, and Danielle M. Cyr, Director of Social Media, have been selected to present at the Public Relations Society of America (PRSA) 2012 International Conference, which will take place in San Francisco, CA from October 13-16, 2012.
Their professional development workshop, Integrating Inbound Marketing Into Your Communications Campaigns, will guide attendees through developing a content-driven inbound marketing strategy that complements traditional marketing and communications programs. Lyon and Cyr will discuss inbound marketing tools and techniques, share program implementation tips and best practices, and provide a framework for measuring the success of an inbound marketing program. The session will take place from 3-4:15p.m. on Sunday, October 14th.
"I am thrilled that Co-Communications was invited to present at the most prestigious conference in our industry," Stacey Cohen, Founder and President of Co-Communications, said. "Jessica and Danielle's presentation will highlight the kind of forward thinking results-oriented approach Co-Communications is known for."
Lyon and Cyr are frequent presenters at universities, nonprofits and business groups. They have led public relations, marketing and social media workshops for the Connecticut Association of Nonprofits, Hartford Business Journal, Connecticut Business Expo, and PRSA's Northeast District Conference, among other organizations. They both serve on the Board of the Connecticut Valley Chapter of PRSA (PRSA-CVC) and are actively involved in coordinating professional development programs for the Chapter.
The PRSA International Conference is the world's largest public relations industry gathering. The 2012 Conference will feature keynote presentations from Biz Stone, Co-Founder, Twitter; Tim Westergren, Founder and Chief Strategy Officer, Pandora; Michael Steele, Political Analyst, MSNBC; and, June Cotte, PhD., Consumer Behavioral Expert and Associate Professor of Marketing, Richard Ivey School of Business, University of Western Ontario.
Co-Communications Connecticut office is located at 1027 Farmington Avenue, Farmington, Conn. and can be reached at 860.676.4400.
# # #
About Co-Communications
Co-Communications, Inc. is a full-service marketing and public relations firm which provides high-impact communications programs tailored to the needs of its clients, developing a distinct strategy that targets new business and measures the success of every campaign. Representative services include strategic planning, branding, public relations, media relations, inbound marketing, and social media. The company was established in 1997 and has gained widespread attention for its creativity, researched-based campaigns, first-rate service and results-oriented approach. Co-Communications serves clients in such industries as real estate, healthcare, finance, technology and non-profit. Co-Communications was recognized with the Forbes Enterprise Award and has earned awards from industry trade organizations including the Public Relations Society of America, Advertising Club of Westchester and Association for Women in Communications. Headquartered in Mount Kisco, N.Y., Co-Communications has satellite offices in Farmington, Conn. and New York City. For more information visit http://www.cocommunications.com.