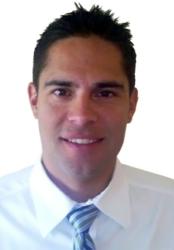 South Gate, CA (PRWEB) August 21, 2012
Glasswerks L.A. Inc. -- a leader in commercial and architectural glass fabrication -- is pleased to announce the appointment of Daniel Rodriguez as Sales Representative for the Las Vegas market.
Daniel comes to Glasswerks with an extensive background in architectural glass estimating and sales, including seven years' experience as a project estimator at two of the top glazing firms in the United States.
"Las Vegas is one of our biggest markets" says Ed Rosengrant, Vice President of Sales and Marketing at Glasswerks. "I'm excited to see Daniel put his knowledge and experience into action for our current and future Las Vegas customers."
Daniel will help grow Glasswerks' Las Vegas business with his knowledge of competitive pricing for architectural glass and glazing, including: curtainwall, storefronts, point-supported systems, glass railings, custom/decorative glass, folding glass wall systems, balanced doors, shower enclosures, composite metal wall panels, automatic entrances and fire-rated glass, and more.
A San Diego native, Daniel has lived in the Las Vegas area for seven years. He will be responsible for sales in the Las Vegas metro area and its surrounding communities.
For commercial or residential glass inquiries in and around Las Vegas, contact Daniel Rodriguez, Sales Representative , Glasswerks, Inc. at danielr(at)glasswerks(dot)com.
About Glasswerks Inc.
Glasswerks Inc. is a leading commercial and architectural glass fabricator headquartered in South Gate, California. Glasswerks Inc. produces architectural glazing products, glass furniture, mirrors and decorative glass; specializing in the production and fabrication of laminated, tempered, insulated, bullet-resistant, hurricane-resistant, and high performance low-e glass products. Born out of the competitive construction landscape of Los Angeles in 1979, Glasswerks Inc. operates from eight U.S. facilities located in Southern California, Texas, Ohio, Pennsylvania and North Carolina. Catalina Tempering and Avalon Glass & Mirror are subsidiaries of Glasswerks Inc. Visit http://www.glasswerks.com for more information.