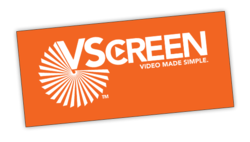 ...don't make the mistake of undervaluing the importance of the audio track.
Orlando, Florida (PRWEB) August 21, 2012
A picture is worth a thousand words. While a video is worth significantly more, don't make the mistake of undervaluing the importance of the audio track. After all, viewers depend on it to explain or put into context what they are seeing. That's why knowing and utilizing proper audio recording techniques is so important.
In order to record audio at it's finest, Stephen Schweickart says it's best to do so externally. This means that one does not want to use the built-in mic on a camera. A great tool to have to accomplish external recording is the Zoom H4N.
Here are some tips on how to use the Zoom H4N. First, simply plug a mic into the business end of it and plug a set of headphones in. Next, test the audio and check to make sure the meters are landing about three-quarters of the way up so that the sound is audible, but not deafening. Finally, push the record button twice so that the red ring around the button is solid.
The last step is to slate the scene. Some may choose the inexpensive route, which is to clap in front of your face, but Schweickart recommends picking up a professional looking slate from a local photo store and using that. Slating is important because the camera sees it and the H4N hears it so that syncing the audio up in post is easier.
Remember, as a professional video marketer, the goal is to create a video that effectively relays all of the information you intend to convey. Being aware that the audio is just as important as the video itself will resonate well with customers.
Learn more about VScreen and our services at VScreen.com and be sure to "LIKE" us on Facebook at facebook.com/vscreen for more video production tips!