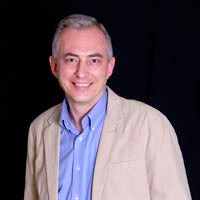 Anyone who wants to generate a positive return on social media should be on this webinar.
Scottsdale, AZ (PRWEB) August 23, 2012
A lot of entrepreneurs, business owners and marketers are asking themselves how they are going to generate a positive return on investment from their social media marketing efforts.
The answer to that and other important questions will be revealed in a free online webinar.
Social media marketing expert Don Crowther has announced a free webinar where he will be revealing the common social media mistakes and how to overcome them with three proven strategies for getting more customers with social media.
Social media marketing has the potential to generate a large number of customers, but the challenge is that most marketers spend their time trying to create friendships instead of making sales.
During the webinar, Crowther will reveal the strategies that he has developed after six years of studying and testing ways to generate positive ROI from social media.
Crowther, a leading social media expert has been a marketing manager for powerhouses like Kimberly-Clark, ConAgra and SC Johnson. He's successfully founded five companies.
What that means to those interested in getting more customers from social media is that Crowther has the real world experience needed to know what works.
There are a limited number of lines available for the webinar, so those interested in learning what's working in social media marketing today should register for the webinar on the official site here.
Those interested in more information about 3XSocial should visit http://3XSocialFormula.com.