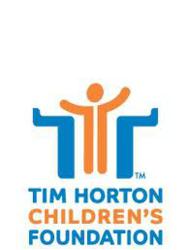 OpenDNS Enterprise helps us ensure that the trusted Tim Horton name remains protected.
SAN FRANCISCO (PRWEB) August 22, 2012
OpenDNS, the world's largest and fastest-growing provider of Internet security and DNS services that deliver a safer, faster and more intelligent Internet experience to everyone, today announced that Tim Horton Children's Foundation has deployed OpenDNS Enterprise to prevent malware and provide airtight network security that ensures the utmost protection for the families it serves at seven locations. The Foundation is a non-profit, charitable organization that provides fun-filled camp experiences for children from economically disadvantaged homes.
Prior to deploying OpenDNS Enterprise, the Tim Horton Children's Foundation IT team members found themselves torn away from proactive projects due to malware infections that required large amounts of time to chase down and clean up. The team needed a solution that would allow them to efficiently use their time, but because the non-profit organization has a limited budget to support its programs, it was essential that the solution be cost-effective. In addition, the IT team was also searching for a more comprehensive way to filter Web content so that the families and children supported by the organization wouldn't be exposed to any inappropriate or dangerous content.
It didn't take the organization long to select OpenDNS Enterprise as a comprehensive security solution. IT Manager Stash Kossek explained, "I've used OpenDNS at home for quite some time, and it has always worked flawlessly." Once Stash determined that OpenDNS Enterprise would not only prevent inbound and outbound malware infections but would also provide comprehensive Web filtering that required little-to-no management, he knew it was the ideal solution. "I didn't look at alternative solutions for the Foundation because I knew the OpenDNS brand was rock solid," he said.
Since deploying OpenDNS Enterprise, Stash and his team no longer have to reprioritize their time to clean up malware infections. That's because OpenDNS Enterprise stops malware in two ways: First, the service prevents access to known malicious sites, so users can't become infected in the first place. Second, because OpenDNS Enterprise operates at the DNS level, it is uniquely capable of disabling communication between a botnet and its online command and control, effectively rendering the malware harmless and ensuring that no sensitive data can be leaked.
In addition to rock-solid Internet security, OpenDNS Enterprise offers the organization's IT team comprehensive reporting and management through a centralized Dashboard that can be accessed from anywhere, at any time. The ease-of-management of OpenDNS Enterprise has made work much easier for Stash and his team. He explains, "We have seven locations, so it's absolutely brilliant and extremely useful that I can make changes even when I'm not in the office."
Stash concluded, "Like many non-profits, we want to ensure that as much of our budget as possible is put toward our charitable objectives. Our choice to use OpenDNS Enterprise helps us accomplish this goal, while ensuring that the trusted Tim Horton name remains protected. I would absolutely recommend the service to other organizations."
About OpenDNS
OpenDNS is the world's leading provider of Internet security and DNS services, enabling the world to connect to the Internet with confidence on any device, anywhere, anytime. OpenDNS provides millions of businesses, schools and households with a safer, faster and more intelligent Internet experience by protecting them from malicious Web threats and providing them control over how users navigate the Internet, while dramatically increasing the network's overall performance and reliability. For more information about OpenDNS, please visit: http://www.opendns.com
About Tim Hortons Children's Foundation
Tim Hortons Children's Foundation was established in 1974 by Ron Joyce, co-founder of the Tim Hortons restaurant chain. The mission of the foundation is to honor Tim Horton's love for children and desire to help those less fortunate. Today Tim Hortons Children's Foundation is a charitable non-profit organization committed to providing a fun-filled camp environment for children from economically disadvantaged homes. For more information, please visit: http://www.timhortons.com/ca/en/difference/about_the_foundation.html