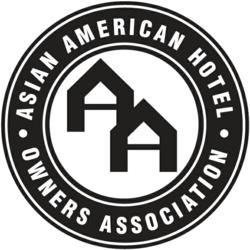 Houston, TX (PRWEB) August 22, 2012
Asian American Hotel Owners Association Leads Small Business Protest Against BP; Over 800 Small Business Owners and Local Residents Expected for Unified March on BP's Headquarters
WHEN: 2 – 4 pm, Thursday, August 23, 2012
WHERE: BP Corporate Headquarters, 501 Westlake Park Blvd., Houston, Texas 77079
WHO: Founded in 1989, the Asian American Hotel Owners Association (AAHOA) has nearly 11,000 members owning more than 20,000 hotels (representing 40 percent of all hotels in America). AAHOA members employ 578,000 full and part time workers with a $9.4 billion payroll and represent the largest group of hoteliers impacted by the BP oil crisis. For more information about AAHOA, click here: http://www.aahoa.com
WHAT: A march to protest the proposed Deepwater Horizon Court-Supervised Settlement which wrongly excludes many hotels and small businesses from just compensation for their losses due to the BP oil crisis.
WHY: To bring attention to the inequity of the proposed Settlement which sets aside more than $600 million to pay attorney's fees for a small group of lawyers, and completely absolves BP of all liability -- yet excludes Thousands of struggling businesses from any just compensation.
"AAHOA and its American hotel owners, many of whom are of Indian descent and have worked hard with their families to leverage their life savings for the American Dream, have been patiently hopeful that they would receive a fair settlement following the significant damages they suffered from the BP oil crisis. After years of delay, the settlement for which everyone has been waiting has finally been announced, but it falls far short of providing any fair, reasonable or just compensation for thousands of small businesses. This inequitable Settlement which benefits only a select few will have a long-term negative impact not only on the businesses themselves, but also on their communities and the traveling public that relies on the hotels and other businesses for services while they are on the road," comments Pratik Patel, Treasurer of AAHOA, who will present at Thursday's protest.
Dipak (Danny) Patel, Southest Texas Regional Director of AAHOA, who will also be present at the protest commented "Injured small businesses that are located in communities across nearly ninety percent (90%) of the State of Texas and much of Florida have simply been ignored. Under the new Settlement Agreement, many businesses are expected to either give up their rights to receive an unknown amount of compensation OR opt-out of the Settlement altogether and thereby embroil themselves in what could be a decade of litigation. Both options are unacceptable."
Despite repeatedly filing claims, first with the Gulf Coast Claims Facility (GCCF), and now with court supervised offices, small business owners have been unable to find any satisfactory relief. AAHOA members strongly believe they have reason to protest in a singular voice and bring universal attention to the matter for the benefit of the small businesses and their communities that have been victimized by the BP oil crisis.
###