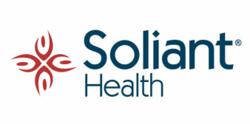 Atlanta, GA (PRWEB) August 23, 2012
Soliant Health, a leading specialty healthcare staffing provider and part of Adecco Group, celebrates being listed on the Staffing Industry Analysts (SIA) 2012 List of Largest U.S. Healthcare Staffing Firms. The company was listed among a total of 17 healthcare staffing firms, cumulatively representing 48 percent of the industry's market. Soliant has achieved this notoriety since the list's inception in 2005.
Companies were ranked by their estimated 2011 U.S. revenue generated in the healthcare segment, each producing at least $50 million in healthcare revenue. The list is aimed at providing a "big picture" reading of the U.S. healthcare sector.
In addition to making SIA's List of Top U.S. Healthcare Staffing Firms, Soliant also made the 2012 List of Largest U.S. Travel Nursing Staffing Firms and the 2012 Largest Allied Health Staffing Firms.
About Soliant Health
Soliant Health, an Adecco Group company, is a leading provider of specialized healthcare staffing services to hospitals, school districts and healthcare providers. By supplying traveling healthcare professionals on both temporary and direct hire assignments, Soliant Health delivers comprehensive healthcare staffing services to leading facilities across the United States. Soliant's teams of professionals are qualified to fill physician, nursing, therapy, pharmacy, clinical research, imaging, and other healthcare positions. For more information about Soliant Health, please visit http://www.soliant.com.
For further information, please contact:
Tera Tuten
Operations Director
Soliant Health
tera.tuten (at) soliant (dot) com