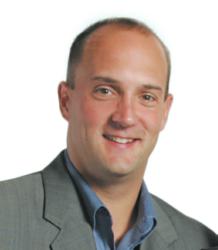 We provide Madison Avenue creative at a Midwest price."
Cedar Falls, IA (PRWEB) August 24, 2012
Inc. magazine again named ME&V to its annual Inc. 5000 list, an exclusive ranking of the nation's fastest-growing private companies. ME&V was first named to the Inc. 5000 list in 2007. The full-service advertising agency was also named to the even more prestigious Inc. 500 list in 2002 and 2003.
"We are honored to make the cut yet again," said Bryan Earnest, president and partner of ME&V. "Our focus has always been on our mission—generating electrifying results. It's our employees who live that mission every day, who are responsible for our growth, especially in our five specialty areas nationally—Healthcare Marketing, Fundraising, Education Marketing, Nonprofit Marketing and Financial Marketing. We provide Madison Avenue creative at a Midwest price."
ME&V made the 2012 list based on three-year growth from 2008 to 2011. In 2008, revenue was $8.2 million. In 2011, even after the nation's most severe recession since the Great Depression, revenue was $9.9 million, a 21-percent increase.
Complete results of the Inc. 5000, including company profiles and an interactive database that can be sorted by industry, region and other criteria, can be found at http://www.inc.com/5000.
ME&V, a specialized, full-service advertising and fundraising consultancy, serves clients through its Advertising + Consulting, Fundraising Advisers, Healthcare Marketing, Education Marketing, Financial Marketing and Nonprofit Marketing specialty divisions.
With offices in Cedar Falls, Des Moines and Cedar Rapids, Iowa, ME&V offers a wide spectrum of creative marketing services through its expertise in animation, audio/video production, cinematography, copywriting, fundraising, graphic design, interactive services, media placement, public relations and research. Learn more about ME&V at http://www.MEandV.com.