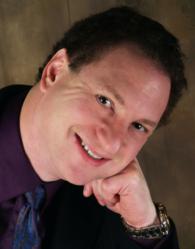 Wayne, NJ (PRWEB) August 23, 2012
Laurence C. Breiterman, D.M.D., M.A.G.D., with Advanced Dental Techniques, uses dental implant surgery to provide a long-lasting solution to the problem of missing teeth. When teeth are missing due to gum disease, accident, or tooth decay, the bone begins to erode. Implants act like natural teeth to stop this erosion and stimulate the jaw, because they are placed in the jaw through surgery and allowed to fuse with the existing jawbone. This provides strength and durability to the new tooth. As a dentist who cares about patients, Dr. Breiterman likes the idea of long-term solutions.
When teeth are lost, the bone begins the erosion process. If enough time passes, bone graft surgery may be necessary before an implant can be used so that there is enough bone for the titanium implant to fuse with. Once installed, the implant strengthens the jawbone and helps to deter bone loss. This can reduce the likelihood of the face appearing to be sunken in, which happens when bone loss is allowed to continue.
Because dental implants are surgically placed into the jawbone by Dr. Breiterman, they cannot slip or move. Unlike removable devices, this provides the permanence necessary to help restore the bite correctly. Missing and misaligned can reduce the ability to eat certain foods and can also impact speech. With implants, the bite is determined and corrected when the implants are placed so that the implants function properly in the mouth.
There are three parts to the implant; the crown, the abutment and the actual implant. These parts function together in the place of a natural tooth. Not everyone is a good candidate for dental implant surgery, and an individual consultation is necessary to make this determination. To learn more about implants, visit newjerseygumsurgery.com.
Advanced Dental Techniques is a general practice offering patients personalized dental care for Wayne, New Jersey. Since graduating from the University of Medicine and Dentistry of New Jersey, Dr. Laurence C. Breiterman's desire to become one of the best has led him to pursue almost 3,000 hours of continuing education. In 2007, Dr. Breiterman received the Mastership Award from the Academy of General Dentistry, which recognizes a dentist's commitment to advanced dental education. He is part of one percent of dental professionals providing the most recent FDA cleared laser procedure for gum disease and periodontal treatment. To learn more about Advanced Dental Techniques and their dental services visit their website at http://www.newjerseygumsurgery.com and call (973) 694-2835.