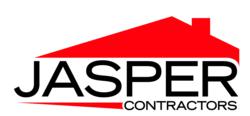 "It is a goal of mine and of the Jasper employees to crack the top 500 companies in the next two years. It is a lofty goal, but it is obtainable," says CEO Brian Wedding. "We are pleased to be a part of the Inc. 500|5000 list."
Baton Rouge, LA (PRWEB) August 23, 2012
Inc. Magazine recently ranked Jasper Contractors NO.1743 out of more than 7 million companies on its sixth annual Inc. 500|5000, an exclusive ranking of the nation's fastest-growing private companies. The 2012 Inc. 5000 is ranked according to percentage growth from 2008 through 2011. The Baton Rouge based contracting company's three-year growth amounted to a staggering 163% in gross sales and reflected earnings of over $42 million in revenue in 2011.
"We are honored and excited to be one of the Inc. 5000 Fastest Growing Companies in America," says Brian Wedding, CEO of Jasper Contractors. "The sustained growth we have experienced within the last three years despite the ailing economy stems from our stringent focus on quality products, expansion and the highest level of client satisfaction. We have proven that the construction industry is able to remain resilient through global financial hardships. I would like to thank our employees, partners and loyal customers for the continued belief in, and support of, Jasper Contractors. We will continue to strive to be one of the premier contracting companies in country".
To qualify for the Inc. 5000, companies must be U.S. based and privately held, for-profit, independent – not subsidiaries or divisions of other companies and as of December 31, 2011, have had at least $200,000 in revenue in 2008, and $2 million in 2011. First time honoree, Jasper Contractors joins companies such as Microsoft, Timberland, Under Armour and Yelp on this year's list. Complete results of the Inc. 5000, including company profiles and an interactive database that can be sorted by industry, region, and other criteria, can be found at http://www.inc.com/5000.
"Now, more than ever, we depend on Inc. 500/5000 companies to spur innovation, provide jobs, and drive the economy forward. Growth companies, not large corporations, are where the action is," says Inc. Editor Eric Shurenberg.
Due to the increasing opportunities within the construction industry, Wedding is facilitating Jasper Contractors' expand through his other business endeavor that was developed in Phoenix, AZ. EX Capital LLC is a venture capitalization firm looking to acquire other construction and building material companies across the nation. Jasper Contractors has seen an uptick in construction and is wanting to be a part of the new Healthy Home Construction business which is starting to improve.
Jasper Contractors is planning an aggressive expansion campaign during the end of 2012 through the beginning of 2013. Moving into California, Florida, Kansas and Nevada, the company will be hiring aggressively in its current markets as well as the new office locations. Jasper Air will also be expanding rapidly into these locations. Jasper Contractors offers competitive compensation and 100% paid medical insurance for employees and their families.
Jasper Contractors has been in business since 2004 and is a member of the Better Business Bureau (BBB), National Roofing Contractors Association (NRCA), National Association of Home Builders (NAHB) and an Owens Corning™ Platinum Preferred Contractor. For more information visit http://www.JasperContractorsInc.com or call 770-799-3292.
"It is a goal of mine and of the Jasper employees to crack the top 500 companies in the next two years. It is a lofty goal, but it is obtainable," says Wedding. "We are pleased to be a part of the Inc. 500|5000 list."
About Jasper Contractors Inc.
Jasper Contractors, a national roofing and HVAC company headquartered in Baton Rouge, LA., has offered exceptional roofing services since 2004. With offices located in Atlanta, Baton Rouge, Chicago, Cincinnati, Dallas, Denver, Evansville, Indianapolis, New Orleans, Phoenix, Salt Lake City, and St. Louis, Jasper has earned an excellent reputation as the go-to contractor. All company contractors are certified, licensed, bonded and insured. Jasper specializes in offering a no-cost inspection and helps customers navigate the insurance claims process when they have sustained hail or wind damage to their roof or HVAC unit. The company provides superb customer service and employs only highly-trained, highly-skilled HVAC and roof installers. Jasper Contractors buys a majority of its HVAC equipment through Trane™ manufacturers.
About Inc.
Founded in 1979 and acquired in 2005 by Mansueto Ventures, Inc. is the only major brand dedicated exclusively to owners and managers of growing private companies, with the aim to deliver real solutions for today's innovative company builders. Total monthly audience reach for the brand has grown significantly from 2,000,000 in 2010 to over 6,000,000 today. For more information, visit http://www.inc.com.