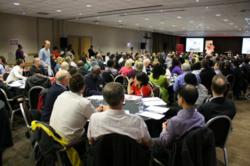 The issue is not with the price. Either people don't have enough money for a deposit or they can't get a bank loan. So no matter how low the prices dropped, nobody's going to buy them
(PRWEB) August 26, 2012
According to SQM Research, an independent property advisory and forecasting company in Australia, there is a growing abundance of discounted property prices throughout the country. With properties sitting in the market for a long time, desperate sellers are slashing as much as 40% of their property's value just to attract more homebuyers and investors.
Discounted properties are not limited only to locations where properties are hard to sell, but are spread even to areas where it was easy to sell before. This current development in the Australian property market makes it favourable for first homebuyers and investors, said property investment strategist Rick Otton.
"Most homeowners wait and wait, hoping to achieve top dollar for their property. But in the end, they become desperate to sell the house because the holding expenses are eating most of their resources. They do everything necessary to attract buyers, including dropping the price. This is a good opportunity for those who want to enter the property market. Buying at a bargain is a very good starting point," Rick Otton said.
Despite the major price cut, these properties still don't get buyers according to Mr. Otton. "Most properties in the market have reduced their asking price, but still no one dares buy them. What's the problem? The issue is not with the price. Either people don't have enough money for a deposit or they can't get a bank loan. So no matter how low the prices dropped, nobody's going to buy them," he explained.
Mr. Otton added that unless these real problems are addressed, the prices of properties in the market will continue to go down and this will result in negative positive cash flow.
"What buyers need is a system that allows them to buy properties without having to save up for deposit or qualify for a bank loan, which are hard to get by these days. This is what I teach my students, strategies that will enable them to purchase the house they want, no matter what the price is, it's not the price they pay, it's how you pay the price" he said.
Rick Otton is known as an innovator in the real estate industry, having introduced ground-breaking strategies that empower investors to buy and sell properties without the involvement of the traditional lenders. He also provides property investment secrets for Aussies through his free one-day seminars.
Earlier this year, Mr. Otton released his real estate book 'How to Buy a House for $1'. The book outlines all of Mr. Otton's strategies which he has perfected for more than 30 years. To provide an in-depth discussion of these strategies, Mr. Otton has launched a series of live one-day property investing seminar workshops in 5 different venues in Australia.
Information and registration for the property investing workshops can be found here: HowToBuyAHouseForADollar.com/Register
About Rick Otton
Rick Otton has spent decades making money by snapping up inexpensive real estate and putting it to work building wealth. Now, he's teaching other Aussies how to do the same.
Otton is the founder and CEO of We Buy Houses, which operates in the U.S., U.K., Australia and New Zealand putting his strategies to work every day.
Otton got his start in alternative real estate investment in 1991 and within a year acquired 76 properties. In years after, Otton made a fortune using his low-risk, high-reward strategies to inexpensively acquire real estate.
Now, Otton wants to share the wealth by sharing the wisdom, teaching Aussies how to buy and sell real estate without cutting banks and other middlemen in on the deal.
Otton has been featured in a variety of television programs and magazines, including Today Tonight, A Current Affair, Australian Property Investor and more.
You can learn more about Otton and how to invest in residential real estate without using banks at http://www.rickotton.com.