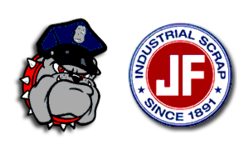 Springfield, MA (PRWEB) August 28, 2012
No matter how safe a facility seems, all scrapyards are susceptible to break-ins and theft. Just ask John Freedman, the owner of Joseph Freedman Co., who runs two large scrap metal recycling yards in Massachusetts. Before hiring Watchdog Security, Freedman left the security of his yards in the hands of a non-monitored camera system. The sites quickly became constant targets for theft. "We had fence line breaks, material going through fences and breaches of security in our interior yards," recalled Freedman.
Break-ins come with the territory in the scrapyard industry, but in the two months since John Freedman enlisted Watchdog's scrapyard security expertise, the alarm company has managed to stop several attempts. "We had a couple of suspicious people outside of the site and the system worked well," said Freedman. With Watchdog's Virtual Guard Monitoring in place, the Watchdog team was able to alert authorities and keep the perpetrators from trespassing onto Freedman's facilities.
"Watchdog is the only one who provides this kind of service," Freedman said. "The main difference is that the Watchdog system doesn't have to be monitored by us retroactively during off hours. It's watched for us in the event that there is suspicious activity or a security threat… It saves a lot of man hours and investigation."
Watchdog Security's unique scrapyard security service helped this company remain secure, and is committed to providing excellent monitoring and security services to the Joseph Freedman Co. and more than 80 other scrapyards nationwide.
For more information, visit http://www.watchdogmi.com, or call today: 888-989-DOGS.