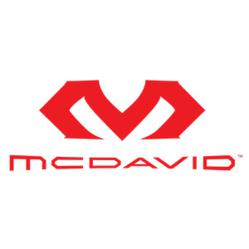 Chicago, IL (PRWEB) August 24, 2012
McDavid Inc., market leader in sports medicine (SportMed™) and performance/protective apparel, announced partnerships with three notable athletes. Los Angeles Dodgers shortstop, Dee Gordon, Olympic wrestler, Ellis Coleman and Cincinnati Bengals cornerback, Dre Kirkpatrick will be supporting McDavid's major rebranding efforts. These athletes, along with a growing stable of others, will be featured in new marketing initiatives, including its 30 Years New/First On Last Off campaign, celebrating McDavid's authentic connections to athletic performance.
"We have great admiration for all athletes and certainly those at the level of Dee, Dre and Ellis. All three of these men perform on the world's top athletic stages. We appreciate their talents as well as the clear passion they bring to their sports. McDavid is an aspirational brand for athletes looking to be and do their personal best. We're extremely psyched about Ellis, Dee and Dre," stated, Mary Horwath, McDavid vice president of global marketing.
"It's especially gratifying that these athletes sought out McDavid," added Doug Wisner, McDavid product/marketing manager. "Athletes of this caliber rely on world-class speed and execution, so protection and performance are paramount. We're looking forward to leaning on their insight for future McDavid development."
For over 30 years, countless athletes from a broad spectrum of sports have made McDavid's First On Last Off philosophy a reality. Internationally, Team McDavid includes athletes such as Japan's star goalkeeper in Women's Soccer, Miho Fukumoto, plus China and Brazil Men's Basketball Teams.
Team McDavid's elite roster of gear-users and brand-believers share their stories and expertise with the McDavid brand @http://www.mcdavidusa.com/athletes
About McDavid:
McDavid, Inc. designs, manufactures and markets sports medicine (SportMed™) and sports protection products, in addition to performance apparel for active people and athletes. McDavid products are top recommendations by pro athletes, sports medicine professionals and athletic trainers. From research-backed ankle braces to protective apparel with HEX™ technology, McDavid products address the broad range and the specific needs of professional, collegiate and all athletes. The company is headquartered in Chicago with subsidiaries in Japan and Europe.