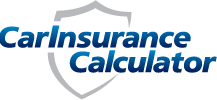 Frankly speaking, it is likely that any other insurance company would have behaved the very same as Progressive did
(PRWEB) August 27, 2012
In response to the recent viral sensation of Matt Fisher's story where furious consumers blamed Progressive car insurance for defending the other party in court, CarInsuranceCalculator.info releases a free overview on the claim process and questions the efficiency of state coverage limits.
On August the 13th Matt Fisher published a post stating his sister – who died in 2010 after a serious collision with an under insured motorist – basically paid her insurance company Progressive, to "Defend her killer in court" in reference to Case Number 24C11002185 (Circuit Court for Baltimore City), available on the court cases website, Maryland. The story was picked up globally by major newspapers, ranging from the Wall Street Journal and the Huffington Post to overseas The Daily Mail and outraged consumers blamed Progressive for their handling of the case. Some even cancelled their policies and switched providers.
The CarInsuranceCalculator.info team shares the hurt by the Fisher family and other people around the globe. Given the complex situation it may be hard to comprehend all aspects of this unfortunate event and to take a certain position, but feels also the need to give consumers a guide to prepare better for such tragic events. The guide can be read here: http://www.carinsurancecalculator.info/832/how-to-file-and-settle-a-car-insurance-claim-accident/
"After all, this is what insurance should do: protecting clients in the case of an incident, says Steve, project manager at CarInsuranceCalculator.info. "This is not a defense of Progressive's PR, neither the opposite. Maybe they could have been more transparent about their attorneys involvement in the trial. But frankly speaking, it seems likely that any other insurance company would have behaved the very same as Progressive did. Maybe they would have handled the PR side differently in order to prevent negative publicity, but their reaction would have been basically the same."
According to D. Baughman, car insurance specialist and writer at CarInsuranceCalculator.info the situation boils down to coverage issues. "First and foremost, if the other party would have carried sufficient coverage nobody would have ended up at court at all. This is often over-looked but an efficient policy typically requires more than just the minimum coverage options available in your state."
Background information:
CarInsuranceCalculator.info handled the topic in the past: such as last week on under-insured and uninsured motorist coverage and explicitly mentions within each state guide (http://www.carinsurancecalculator.info/states/), that basic coverage options available in each state may be too low to cover the real costs which may occur in a serious accident.
"We really hope that our guide can contribute to increased awareness, that policy options are the key element to keep yourself and other motorists financially protected".
About CarInsuranceCalculator.info
http://www.CarInsuranceCalculator.info is an informational portal offering free educational materials around frequent consumer questions all around car insurance in the US. A state by state guide discusses particular regulations for each state and the news section provides weekly updates on current events. A free application allows to obtain quotes and to compare car insurance rates from multiple carriers in one go.