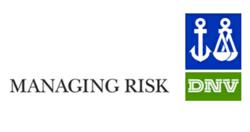 Our whole philosophy centers on the idea of freeing hospitals to innovate
CINCINNATI (PRWEB) August 27, 2012
DNV Healthcare has been approved by the US Centers for Medicare and Medicaid Services (CMS) to accredit US hospitals for another six years, the maximum allowed by law. The CMS decision represents a landmark in the ongoing effort to promote innovation and competition in hospital accreditation services.
The decision was published in the August 24 issue of the Federal Register, culminating a several-month review of DNV's renewal application. All accrediting organizations are now required by federal law to periodically seek re-approval of their deeming status.
First approved by CMS in 2008, DNV Healthcare has now accredited more than 300 hospitals ranging from major urban medical centers to rural critical access hospitals. The NIAHO® accreditation standards employed by DNV appeals to a growing number of hospitals seeking a fresh approach to hospital accreditation. DNV is the only program than integrates CMS requirements with the ISO 9001 Quality Management System. The result is an accreditation process that hospitals find less onerous but at the same time more supportive of their quality and patient safety initiatives.
"Our whole philosophy centers on the idea of freeing hospitals to innovate, and to use their own talents to not only comply with CMS but to create continual improvement throughout their organizations," says Yehuda Dror, president of DNV Healthcare.
"We are delighted that CMS has extended our accreditation authority into the foreseeable future. It's validation of our impact on the marketplace, and demonstrates the mainstream acceptance of our program."
About DNV Healthcare
Based in Cincinnati, Ohio, DNV Healthcare is part of Det Norske Veritas, a global independent foundation dedicated to safeguarding life, property and the environment. DNV accredits acute care and critical access hospitals, and also provides Comprehensive as well as Primary Stroke Center certification. For more information, visit http://www.dnvaccreditation.com.