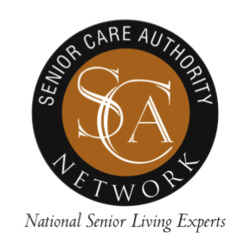 SCAnetwork will be to Senior Residential Placement as FTD has to Florists
Sonoma, CA (PRWEB) August 28, 2012
There is a growing need for senior care professionals to provide a full-service approach to families who are looking for advice regarding long-term care for a loved one. This may include assisted living, dementia care, in-home care and questions regarding proper care, costs, third party financial assistance and much more.
Senior Care Authority has been servicing families looking for senior residential placement in northern California at no additional cost to these families. "This model was set up to assist families looking for help without having to pass on any additional costs considering everything they are confronted with. We earn our income from all the various licensed locations when a placement is made, not too different from a real estate agent, financial advisor or insurance broker, said Frank M. Samson, CSA, founder of the company.
The company has now expanded outside of northern California by setting up a network for those who 1) Already have a successful senior placement agency in place or 2) Want to set up a senior placement agency in their community by enrolling in SCAnetwork's online training and coaching programs.
"SCAnetwork will be to Senior Residential Placement as FTD has to Florists," Samson continued. "FTD has members who have their own businesses operating under their own brand, but FTD is able to provide referrals to local florists online. Our advisors are the owners of their own businesses, and more families are searching to get advice for their loved ones. Our goal is to connect families with these professionals in their local markets. This can be a stressful time for families and we're trying to reduce some of that stress." Samson said.
Though services may differ slightly by members, for those wanting to become part of the SCAnetwork will "at a minimum" provide the various services:

Provide the best customer experience in helping families find assisted living and get the proper care for their loved ones.
Offer to arrange a personalized tour of assisted living communities and residential care homes.
Review current State surveys and sharing key information with clients.
Full disclosure of how compensation is earned discussed with client.
In the short time the company has been promoting the training, coaching and referral programs, there are now members in California, Colorado, New York and Florida Oregon and Illinois. "Our goal is to have local representation providing a full-service, hands-on approach in all major metropolitan areas in the U.S. by the end of 2013," Samson continued.