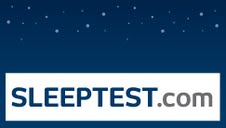 His death prompted me to want to get the word out about sleep apnea and the different forms of treatment that are available.
Chicago, IL (PRWEB) August 28, 2012
Sleep apnea doesn't affect only one certain type of person, it can affect anyone and everyone. The reach of sleep apnea linked deaths can be traced to every stage of life, race, and sex. Currently, reports have shown several infant deaths linked to sleep apnea in addition to women being affected by the sleep breathing disorder. This "silent killer" is something that many people still do not know about. Recent medical reports have also linked sleep apnea to cancer, in addition to many other health aliments, such as diabetes, heart conditions and even sudden death.
Sleep apnea is often an unknown silent killer that is estimated to affect millions of Americans today. What is sleep apnea? According to the American Sleep Apnea Association (ASAA), "sleep apnea is an involuntary cessation of breathing that occurs during sleep."
SLEEPTEST.COM is dedicated to raising sleep apnea awareness in efforts to help improve people's lives and save lives. The online resource allows people to take an online questionnaire to see if they may be at risk for having sleep apnea. In addition, the resource helps connect those who feel they are suffering from the condition to medical resources. It also helps those that have been previously diagnosed with sleep apnea and cannot tolerate their prescribed treatment option.
President of SLEEPTEST.COM, Elias Kalantzis, began the company to spread the information about the dangers of sleep apnea and help save lives. For people like Kalantzis, the impact of this disease doesn't last just one day. Kalantzis' brother Peter died unexpectedly at the age of 36 due to cardiac death from complications that may have been attributed to sleep apnea. "It wasn't right. We thought he had the problem under control, but he wasn't using the continuous positive airway pressure (CPAP) mask consistently," Kalantzis said. "His death prompted me to want to get the word out about sleep apnea and the different forms of treatment that are available."
Kalantzis works with dentists across North America in efforts to bring relief to those who suffer from sleep apnea through oral appliance therapy (OAT). OAT is an alternative treatment option to the CPAP. Oral appliances are offered by select dentists across the nation by creating a custom fabricated mouth piece that is similar to a retainer. The mouth piece works by repositioning the jaw and pushing the tongue forward or by restraining the tongue to keep the airway open. The CPAP is considered to be the 'gold star' standard for most patients. However, statistics show that in many cases, people cannot tolerate the CPAP consistently -- leaving a large percentage of patients untreated.
Kalantzis is also currently working with his sister, Anna Gordon, in launching the "Wake Up America Foundation" in memory of their brother. The foundation will have its' official launch in the Spring of 2013 and will be a not-for-profit 501(3)c organization.
For more information on SLEEPTEST.COM or on the "Wake Up America" launch, visit http://www.SLEEPTEST.COM or call 1-800-SLEEPTEST.
SleepTest.com is an online resource dedicated to educating the public on the dangers of untreated sleep apnea and treatment options for those suffer from it. The goal is to offer a free preliminary online screening that can help identify people who may be at risk for this rapidly growing sleep disorder. This preliminary screening called the SleepTest- is quick and easy, and can be completed in about 5 minutes. SleepTest.com has partnered with dental sleep medicine giant, Sleep Group Solutions (SGS) to help offer the most comprehensive dental sleep solution in the industry.