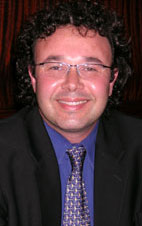 "Our society places a high value on looking young and fit. Today, men of all ages and all walks of life are requesting plastic surgery for cosmetic reasons."
Houston, Texas (PRWEB) August 29, 2012
Dr. Berzin is a highly accredited cosmetic surgeon catering to individuals from all over the world from his prominent, Texas-based clinics. Dr. Berzin states that, "Our society places a high value on looking young and fit. Today, men of all ages and all walks of life are requesting plastic surgery for cosmetic reasons." He notes that, while the typical cosmetic enhancement goals which men hope to achieve through plastic surgery can differ significantly from those of women, the overall goal – to feel better about the way they look – remains the same for patients of either gender and of every background. Dr. Berzin recognized the fact that plastic surgery for men is a cosmetic enhancement niche which has been largely ignored, and has rectified the problem with his introduction of his new services catering to male plastic surgery needs.
As a general rule, men are not as comfortable talking about topics such as plastic surgery, and so, through multiple consultations, Dr. Berzin and his staff prepare potential patients for the after-effects of any cosmetic procedure prior to a patient's commitment to said procedure. In addition to a complete physical evaluation prior to surgery, Dr. Berzin's patients are also promised a comprehensive post-op plan for minimizing any noticeable post-surgery effects. These issues are known to be slightly more difficult for men than for women, primarily due to the fact that women have the advantage of hiding certain after-effects with make-up and face-forward hairstyles. With proper preparation, however, Dr. Berzin believes that these effects can be minimized through proper after-care and avoidance of certain substances and activities during the healing process.
We live in an age where a youthful appearance is not only desirable from a vanity standpoint, but can also have an effect on factors such as career advancement and the like. Cosmetic enhancement has been a useful tool in maintaining a youthful appearance for many years, though the focus was largely on women's needs. Today, men have options too, thanks to forward thinking surgeons like Dr. Berzin. A summary of available options in plastic surgery for men can be found here: http://drberzin.com/plastic-surgery-for-men.html.