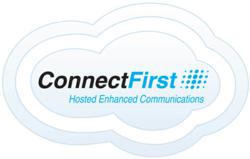 "Our clients benefit from our Connect First partnership from both an efficiency and results perspective." Dominic Leide, Managing Director of The Office Gurus®
Boulder, CO (PRWEB) August 29, 2012
Connect First, a premier provider of Cloud Routing solutions for the Direct Response industry, has announced a partnership with The Office Gurus. Connect First's Cloud Routing is a hosted solution that allows intelligent load balancing of inbound calls to multiple contact centers. The Office Gurus® has become a Certified Cloud Routing Destination for Connect First.
As a Certified Cloud Routing Destination, The Office Gurus® will have a distinct advantage over contact centers that are not Certified Destinations. Because they utilize the Connect First ACD, they will be able to provide Cloud Routing customers with a lower cost to route calls, more efficient call routing, a better answer rate and more comprehensive reporting.
The Office Gurus is a remote staffing solutions partner with call center locations in Florida, El Salvador, and Costa Rica. Using the Connect First technology, The Office Gurus® provides their B2B and B2C clients with turn-key inbound and outbound solutions that produce incredible "speed-to-contact" rates for their lead qualification and telemarketing customers, low abandon call percentages and speed to answer times for their inbound strategic partners, and tremendous reporting capabilities.
Dominic Leide, Managing Director of The Office Gurus® said, "Our clients benefit from our Connect First partnership from both an efficiency and results perspective. In addition, with the Connect First product, The Office Gurus® can offer its strategic partners a true extension of their office with complete transparency and visibility. Connect First's flexibility and competitive rates allow us to pass on a cost savings to our customers that could amount to between 40%-60% versus what their loaded operating costs would have been for our vast array of services. We hope this partnership will help us continue growing our customer base and remain mutually beneficial for many years to come."
Connect First CEO Geoff Mina shared "The Office Gurus® has been using the Connect First ACD for years. Now, as a Certified Cloud Routing Destination, we will be able to recommend that our Cloud Routing customers route traffic to The Office Gurus®. Because The Office Gurus® has offshore locations, they tend to have very attractive pricing plus their agents speak perfect English."
About Connect First:
Connect First is a leading telecommunications service provider and contact center solution firm focused on enabling growth and profitability through a robust portfolio of cloud-based communications solutions. As a hosted contact center management solutions provider, Connect First offers a customized platform, designed and supported by a team of highly experienced engineers, designers and business analysts.
Connect First offers Cloud Routing, Inbound ACD, Outbound Dialing, Call Tracking, Interactive Voice Response (IVR), Voice Broadcast, Disaster Recovery, Predictive Dialer, Real-Time Telemetry, CDR Reporting, Live Agent Chat and more. Through a consultative approach with each customer interaction, Connect First builds customized solutions to meet the needs of a discerning customer base.
Contact:
Darren Prine
(720) 310.8800
http://www.connectfirst.com
About The Office Gurus:
The Office Gurus® is a premium provider of cost-effective multi-lingual call center and business process office solutions. With locations in 3 different countries and a unique model that differs from conventional call centers, we create a true extension of your office within our facility. By partnering with The Office Gurus® you will profit from a 40%-60% cost savings. You will also benefit from our expertise in streamlining labor intensive office tasks and creating outbound sales campaigns that deliver a healthy return on investment!
Contact:
Dominic Leide
727.803.7114
http://www.theofficegurus.com