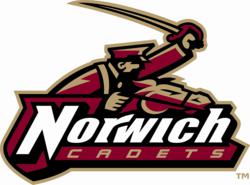 We'll trim our weaknesses, continue to discover our strengths, adapt and change as the season progresses, and fight to be right back in the hunt by end of fall.
NORTHFIELD, Vt. (PRWEB) August 30, 2012
Speed is the name of the game as the 2012-13 Norwich University women's rugby campaign gets under way. With the entire backfield that led the Cadets to two National Championships last year returning, Norwich looks to once again be a high-speed attacking team.
The 2011-12 season marked the greatest season in the history of Norwich Women's Rugby as the Cadets were crowned both Division I 7's National Champions and Division II 15's National Champions. The Cadets also won the Montreal Irish Tournament, the Northeast Rugby Championship, and five NU players were selected as Collegiate All-Americans.
The Cadets will face new challenges this season though as they have moved up to Division I for the upcoming year and have sights set on continued success in the highest division in college rugby.
Senior captain Emily Baugus (Kingsville, Texas), the all-time leading point scorer in Norwich history, will lead an experienced backfield. Head coach Austin Hall, now in his 9th year at the helm of the Cadets, believes this year's backfield is even faster than last year. "We are certainly not lacking in the speed department," commented Hall. "We'll work to put some successful combinations together and utilize our passion and flair as we spread the field this year."
With all starters returning in the backfield, including All-Americans Rose Bernheim (Andrews AFB, Md.) and Joya Clark (Scotia, N.Y.) as well as the addition of freshmen standouts Ally Day (Gorham, Maine) and Emily Colesworthy (North Yarmouth, Maine), Norwich knows it can put points on the board. "We will certainly go all out when it comes to launching attacks this season," Hall said.
At the forward position, the Cadets have some reloading to do and they have been filling those gaps well, according to Hall. Seniors Christine Aye (Longmeadow, Mass.), Meaghan Weppner (Williamsville, N.Y.), and Corinne McElroy (Canaan, N.H.) have returned to campus in excellent shape and look to carry the Cadet pack forward. Coach Hall said he is working with some different rotations as the Cadets look to figure out how to be most successful with the new faces in the pack. All-American Baylee Annis (Saranac Lake, N.Y.) will lead the charge and freshman Hannah Bell (Newburgh, Ore.) also looks to be a major contributor in her first year in the Maroon and Gold.
"I think we've found an incredibly athletic forward pack this year," said Hall. "They will learn to work together as the season progresses, but they have such core ability, athleticism, and desire to succeed. The foundation is there, now we must nurture it and allow it to grow."
"We came into the year knowing we'd have to take a step back and reassess what worked and what didn't work about last year's system," Hall said. "We'll trim our weaknesses, continue to discover our strengths, adapt and change as the season progresses, and fight to be right back in the hunt by end of fall."
With the move to Division I and the newly formed New England Women's College Rugby Conference, the Cadets will need to finish first in the conference in order to advance to the USA Rugby National Championships. They will host the United States Military Academy in a non-league match on Sept. 8. The league season begins on Sept. 15, a home match against University of Connecticut.
Norwich University is a diversified academic institution that educates traditional-age students and adults in a Corps of Cadets and as civilians. Norwich offers a broad selection of traditional and distance-learning programs culminating in Baccalaureate and Graduate Degrees. Founded in 1819 by Captain Alden Partridge of the U.S. Army, Norwich University is the oldest private military college in the United States of America and the birthplace of our nation's Reserve Officers' Training Corps (ROTC). http://www.norwich.edu