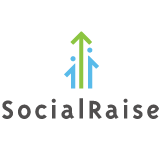 Having a Donate Now button without the intersection of technology and storytelling is like having a retail store in the middle of a cornfield. Nobody knows it's there, and if they find it, there's no compelling reason to explore any further.
Chicago, IL (PRWEB) August 31, 2012
SocialRaise works with organizations everyday on raising the level of engagement as a second stage in getting people to give of their time or money to help organizations achieve their mission – this stage comes after Awareness and before Fundraising.
Engagement is one of the biggest but least tangible goals nonprofit organizations must achieve. What does this mean? Engagement is the buy-in, enthusiasm for or emotional connection with a nonprofit mission such that a person will want to volunteer, donate or otherwise get involved. It is the trigger or "ah-ha" moment. Engagement is raising someone's interest enough to want to submit a form, buy a ticket or sign up to volunteer. Even before wondering how to ask for a donation ask, "Is the information about the organization presented in a way that will make them want to take the next step and engage?"
Any nonprofit's strategy should be heavily focused on this essential task of engaging. But, before starting, be sure to have the right catalyst and tools and use them correctly. The right digital platform will allow an organization to easily add, change or update messages and then track impact. The message should be easily editable to suit the situation, ask for help, or request support for a specific opportunity without having to enlist the technology team or pay an outside consultant.
How can an organization tell if it is making an impact? One way to measure impact is to see how many people are interacting with the organization's digital presence (site, social media, email marketing, and the list could go on). Tracking and measuring engagement is tricky but analytics and constituent relationship management tools (CRM) will help. Improving the organization's engagement with potential donors and volunteers is vital but takes knowing (measuring) where the organization is today and where it wants to be tomorrow. While fundraising itself is not an easy task, it is easier to measure and understand.
How can an organization improve engagement? This is not about a better or more innovative way to kneel in front of someone and propose, but that's close. It is about is how nonprofit organizations need to communicate with their prospective volunteers, donors, funders and beneficiaries – "we are here, we care, we are working hard and we really want you to be with us for a long time." So, just like a wedding engagement, there are a lot of aspects of the relationship on which to agree. "Do I want to give my money or time? Is it a successful organization? How do I get involved with the organization? Will my commitment with this new organization fit in with my life and other obligations?" These are all valid questions potential donors and volunteers are asking.
How does a nonprofit website and social media strategy communicate enough information in a compelling way to answer these questions and encourage a positive result; hitting the "Donate Now" button or registering to volunteer?
Ok, so, the organization probably has one but a "Donate Now" button is not fundraising. In fact, without Awareness and Engagement, it does little more than take up space on a website. SocialRaise president Kevin LaManna, states, "Having a Donate Now button without the intersection of technology and storytelling is like having a retail store in the middle of a cornfield. Nobody knows it's there, and if they find it, there's no compelling reason to explore any further."
Think of the engagement approach as a lead up to asking for funds or volunteer time. People don't like it when someone on the street stops and asks for donations without first taking some time to make sure the person is aware of, and interested in, the cause. Online interactions need to be structured to provide the same lead up.
So, remember these five easy steps:
1. Tell a story – mission, success and needs. Use photos and blog articles from various sources (Board members, beneficiaries, donors & volunteers) to say why they give their time or money and what they get out of being involved with the organization. Talk about the organization's successes and how donors and volunteers make a difference.
2. Meet the target audience where they are - online. If the folks a nonprofit wants to find are on Facebook then make sure to use Facebook effectively. Display lots of photos of the volunteers doing their jobs and solicit sharing from them. A happy, vocal volunteer sharing their enthusiasm for what they are doing is a great way to encourage others to get involved. The same thinking goes for Twitter and Pinterest. Then use those avenues to solicit new volunteers.
3. Make it easy to volunteer and give examples of different roles and benefits. Give descriptions of time commitments and skills needed for these roles and then describe what the volunteer will get out of their experience. Will the volunteer have fun, work with remarkable people, meet other volunteers, be invited to celebrations? There are a lot of reasons why people will want to volunteer so try appealing to a broad range of interests.
4. Make it easy to donate, volunteer and get more information. In addition to giving good examples of how funding will be used to encourage donations and further the mission, organizations can also foster engagement by including an opt-in for a newsletter as part of the donation process.
5. Use analytics and CRM tools to understand who is doing what. If the organization's site is set up to make editing, navigating and finding information easy, there is a better chance of keeping newcomers on the page long enough to really understand the organization's mission, plans and successes. As a result there is a higher chance they will "click here" to get more information, sign up for a newsletter, register to volunteer or donate. Also, it is important to use a good CRM (constituent relationship management) system to keep track of donors and volunteers in order to follow up and say thank you or to invite them to join in other ways.
Engagement, the second phase, is often overlooked. Most of the time there is a big effort to create a lot of noise to raise awareness but the second step, engagement, is skipped in favor of "Donate Now." Without engagement most folks simply hit the "x" button on the tab and continue checking Facebook or watching the latest viral video on YouTube.
The needs: have the right tools for the job, have clear goals and know how the organization plans on accomplishing them. Ask what a website visitor should know about the organization's mission and why a donor our volunteer would want to join in the effort. Then make it simple and measure the results.
The challenge: keeping the reader on the page. Tell the story in real terms that cause the reader to want to know more. Give enough information to show that the organization is making a difference. And, with the help of either their time or money, it can make an even bigger difference. Then, show how to donate or how to become a volunteer. Make sure to spell out what the volunteer would do and how they will be rewarded for their work – in sharing in the mission, in seeing the results of the mission, in learning more or meeting new people. Make it easy. Make it clear. Once they are involved, thank them sincerely and tell them they are important to the success of the organization's mission.
About SocialRaise
SocialRaise is a Chicago-based firm that imagines and creates digital experiences for nonprofits focusing on raising funds, raising awareness and raising impact. Working with nonprofits of all sizes, SocialRaise designs and implements digital solutions around constituent relationship management, short-term campaigns, capital campaigns, mobile strategy, social media strategy, and donor/ volunteer generation. SocialRaise's web-based application includes a 'control center' where nonprofits can change anything in their solution with the click-of-a-button.
To learn more about SocialRaise, please contact Suzy Whitfield at suzy(dot)whitfield(at)socialraise(dot)com. To learn more about SocialRaise Arts Initiatives please contact Rhett Del Campo at rhett(dot)delcampo(at)socialraise(dot)com.