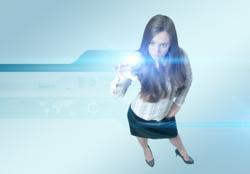 We are proud to offer scalable individualized solutions to suit your shared hosting needs
New York, NY (PRWEB) August 29, 2012
With a number of web hosting companies around, choosing the best company to meet one's requirements can be challenging in addition to confusing. Based upon one's personal needs, some might find that certain companies provide more features that suit their needs, while that same company might not meet the requirements of some other individual. Bitronic Technologies at the top of the market in regards to shared hosting performance, according to Founder Bryan Apperson " We are proud to offer scalable individualized solutions to suit your shared hosting needs". They now also accept Bitcoin for all of their shared web hosting and all of their other products. Now one can buy great shared web hosting with Bitcoins at Bitronic Technologies.
Why are many people using Bitronic Technologies cheap domain hosting? On a shared server, one might be sharing assets with dozens or (with a few companies) even 100s of other clients. The upside would be that the host can offer hosting space at a small fraction of the total price to every client, because the hosting costs are divided up between more people. The down-side to shared hosting with firms that oversell it is that it leaves the server more susceptible, leaving the client's websites performance susceptible to abuse of the server assets by other accounts. Bitronic Technologies is among the best web hosting companies around, because they never oversell their shared servers and the also run real-time load inspections to optimize distribution. This means that the shared hosting Bitronictech.net offers will be fast and attentive to user queries. Bitronic Technologies also offers an up-time guarantee , so customers can be certain that their site has an up-time of 99.9%.
By purchasing any annual shared hosting package from Bitronic Technologies customers receive some serious bonuses. Make use of the promo code "freedom" at checkout to obtain a free domain name together with any annual hosting order. Not only does Bitronictech.net provide unbelievably cheap shared hosting but they also provide a free domain name with this very inexpensive web hosting. To not be forgotten is always that Bitronictech.net website hosting is USA based and it has a 99.9 % up-time guarantee. Their hosting packages are fully packed with the very best software obtainable in the hosting market today. Bitronic Technologies Basic hosting is an excellent option for individuals just creating a website and getting it ready to go. Bitronic Technologies also provides a one month money-back guarantee on their shared hosting packages. At $27.99 annually for their  basic cPanel hosting package along with a free domain name, its truly a rare deal.
Exactly why is cPanel hosting From Bitronictech.net a good deal? According to Founder Bryan Apperson "If you dont believe that Bitronic Technologies is the greatest cPanel Shared Hosting around, at the finish of thirty days we'll refund you. Contemplate it as a risk free trial offer, you're able to try our fantastic web hosting. We all do this because we know when using our shared hosting services you'll be fully satisfied. We are proud of supplying our clients with the best offers in the shared hosting industry, as well as a high quality product!"
Bitronic Technologies is a Long Island, NY based company that provides web hosting and domain registration to clientele worldwide. Since 2007 Bitronic Technologies has consistently provided the best values in the web hosting and domain registration industries. Bitronic Technologies is a privately owned company based in the U.S.A. and is family operated. For more information on Bitronic Technologies, please call 1(631)873-5817 or contact them through their website bitronictech.net.