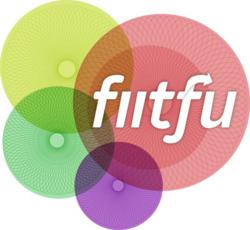 Have piece of mind knowing that no client will fall through the cracks again!
Burnaby British Columbia (PRWEB) August 31, 2012
Fiitfu CRM Solutions Inc. is no stranger to contests, their list of prizing to their members includes jewellery, Coach Bags, and even a flat screen TV. So when they needed to come up with Septembers contest, they decided to launch it with going back to school and helping to spread the word about Fiitfu.
Fiitfu CRM Solutions prides themselves in being an expert in follow up and helping increase clients sales by offering a tool that helps their clients not only keep important information about their clients, but as well to develop a follow up plan that will ensure that no clients fall through the cracks. "At Fiitfu you can have complete piece of mind knowing that no clients fall through the cracks" says CEO Mary-Jane Mehlenbacher "Fiitfu reminds you about your clients in a number of different ways so that you can increase sales simply by not forgetting about your clients!"
As the focus of past contests have been on their present users, this month they would like to drive exposure to their market place by launching the "Share The Blog" Contest. From September 05 - September 15 simply re-post their blog entries that you will find on their Blog and Facebook page and your name will be entered into a draw to win over $200 in spa services.
"Fiitfu is an amazing tool, and I know that we can help so many more small business's be more successful in their business" says Mehlenbacher "people just need to hear about us, and this is a great place to help spreading the word."
About Fiitfu: Fiitfu is a web based Customer Relationship Management program designed for Network Marketers and Small Business Owners. The focus with this software is to ensure that no client falls through the cracks again. Fiitfu which is an acronym for Fortune is in the Follow up is a tool that can be used to not only track clients, but as well enables the users to track referrals, orders, events, expenses and more! With clients in the US, Canada, Australia and the UK they are focussed on enhancement of their product and growth of their client base.