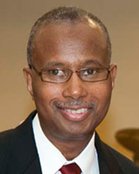 The BFE annual meeting draws attendees from around the world who meet to learn the latest biofeedback techniques from experts in the field.
(PRWEB) August 31, 2012
The Biofeedback Federation CIC is pleased to welcome Dr. Howard Hall as a first time presenter at their 16th Annual Meeting taking place this year in Rzeszów, Poland. The annual meeting draws attendees from around the world who meet to learn the latest biofeedback techniques from experts in the field. Dr. Hall will be presenting on how therapeutic language enhances pain management and biofeedback.
How Therapeutic Language Enhances Pain Management and Biofeedback
When patients arrive at their doctor's office or the emergency room, they are often frightened, anxious and in a stress induced trance. In this state, there is increased awareness and responsiveness to ideas and suggestions - particularly what doctors say to them. Although physicians often do not pay very close attention to how they speak, patients in such states do focus in on what their doctors are saying. The use of language in a trance state can have a dramatic impact on the patient's experience with pain and therapeutic outcomes in biofeedback, both positively and negatively. By the end of this talk and workshop, participants will be more aware of their use of language. An introduction to permissive suggestions that invoke curiosity and confidence will be over-viewed with specific attention to pain management, burn treatment, and the recovery process.
Dr. Howard Hall, Ph.D.
Dr. Howard Hall, Ph.D. Princeton University, experimental psychology) Psy.D. (Rutgers University, clinical psychology); internship (Rutgers Medical School); post doctoral and fellowship studies in Substance Abuse (Rutgers and Case); taught hypnosis at Penn State and Case. Dr. Hall is currently an Associate Professor at Case Medical Center in the Department of Pediatrics and on staff at Rainbow Babies and Children Hospital. He has a busy biofeedback, hypnosis, integrative teaching practice at Rainbow. Past research was on the effects of hypnosis and imagery on immune responses. Current investigations are rapid wound healing from the Middle Eastern Sufi Spiritual Tradition, with implications for contemporary medical problems.
BFE Conference Presenters
The BFE Annual Conference will also welcome back Drs. Lynda and Michael Thompson who will be presenting three workshops on neurofeedback. The first provides an introduction to the practice of neurofeedback and how assessment leads to appropriate intervention. They will also discuss heart-brain connections with a focus on how neuroanatomy underlies the effectiveness of interventions that combine neurofeedback with biofeedback. The third workshop will explore neuroanatomical underpinnings for optimal performance interventions.
Dr. Erik Peper will present on stress management with biofeedback. Breathing, biofeedback and related mind-body interventions to reduce chronic pain and anxiety will be discussed. Other presenters include Dr. Donald Moss on heart rate variability biofeedback, Dr. Francois Dupont on integrated neurofeedback and Dr. Marek Jantos who will discuss new perspectives on female sexual pain. Finally, Dr. C. Jean Mosley Hall will present on preserving and protecting indigenous sign languages and deaf cultures.
In addition to workshops, the conference features a full day scientific program and will wrap up with a gala dinner for all attendees.
About the BFE-LFB (Learn From the Best) Program
The BFE-LFB program provides continuing education via conferences, seminars, workshops, internet courses, and software for professionals around the world. Content is developed independently by International Research & Education Project teams. Financial support comes from the Biofeedback Federation CIC, a non-profit Community Interest Corporation located in the UK. For more information, visit the BFE Online Shop.
Contact:
Carol Meyers
BFE Education Manager
education(at)bfe(dot)org
BFE Meeting Contacts
16th BFE Annual Conference Program Chair
Ralph Szembis
chair(at)bfe(dot)org
Registration
Kayla Lane:
conferences(at)bfe(dot)org