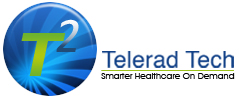 Bangalore, India (PRWEB) August 31, 2012
Telerad Tech, the leading provider of innovative Radiology Workflow intelligence systems for radiologists, announced a new release of RADSpa™ version 3.1 to increase productivity of radiologists and improvement in patient care.
RADSpa™ leverages cloud technology to connect multi-site, multi geographical locations, teleradiology centres and diagnostic centres in an optimal fashion. It also has an IT component which allows for real time archival of data, redundancy and zero time. The platform has a built in audit trail to track and monitor the study throughout the workflow and life cycle of the study.
Given the global shortage of specialist radiologists for interpreting diagnostic images and increasing healthcare costs, Telerad Tech continues to enhance RADSpa™ to help radiologists optimise their time effectively by distributing the study workload based on scheduling, specialists and turnaround time. "We are consciously working to bring down the spiralling healthcare costs. For our clients we have brought the enterprise like features at a very low cost on the cloud. RADSpa™ has quick set up time and could be up and running on the cloud in few hours as oppose to days", said Ricky Bedi, CEO of Telerad Tech.
Some of the important features of RADSpa 3.1 are - auto-refreshing dashboard and work list, rich- text word like reporting, light weight DICOM Uploader, integrated voice dictation and creation of macros and short forms for fast reporting. RADSpa™ also has an integrated QA system which allows for peer reviews, the viewer component has an intelligent fast download manager which can query images from a dynamic list of servers along with an excellent Management Information System, a statistical tool for historic analysis of large volume of data.
Market Segment Deriving the Most Value

Tele-radiology setups serving hospitals across disparate locations.
Radiology department of hospitals with multiple radiologists doing reads for disparate locations.
Large/small chain of diagnostic centres with the need to use radiologists effectively.
Independent imaging centres who are looking to improve productivity.
Apart from bringing the Teleradiology on the cloud, RADSpa™ also has a Telemedicine module integrated with Teleradiology. Telerad Tech being the managed service provider for Cisco's HealthPresence - a telemedicine platform is helping remote areas to leapfrog into high tech health care. The integrated Teleradiology/Telemedicine platform allows doctors to not only examine a patient but also view his diagnostic scans. Telemedicine can help patients where there are no doctors, doctors/clinics who need access to super specialists and hospitals that aim to connect their remote sites.
AboutTelerad Tech Pvt Ltd
Telerad Tech, the technology and services arm of its parent company "Teleradiology Solutions Pvt Ltd" (http://www.telradsol.com/, rated the No 1 National Teleradiology Provider in USA by KLAS® 2011), builds workflow enhancing products with built in image management capabilities for: radiology imaging, clinical imaging, telemedicine and dental imaging. Telrad Tech's flagship workflow improvement productivity solution- "RADSpa™" has over 50 installations worldwide. RADSpa is a unique cloud-based imaging workflow intelligence system designed to improve communication and collaboration among physicians, technologists, IT staff and institutions.
For press inquiries, please contact Mohan Mysore at +763.244.1263, or mohan(dot)mysore(at)teleradtech(dot)com. Additional information on Telerad Tech is available at: http://www.teleradtech.com.