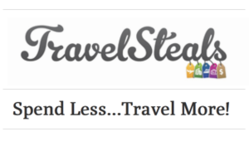 Exotic travel deals are more getting the most attention on our site and we're committed to listing more of them for savvy travelers
Reston, Virginia (PRWEB) September 12, 2012
TravelSteals.com, a travel deals aggregator, announced today it is shifting its focus to international travel deals rather than simply domestic travel. The company announced Tuesday that the travel industry for domestic travel is too crowded and lacks the appeal that international travel attracts.
From Europe to Asia, back to North America, TravelSteals.com allows users to find their dream vacation at the best price available to them. Only the best daily deals are pulled from the top travel deal sites with discounts up to 90% off the original retail price.
Unlike other travel sites such as Kayak.com or Priceline.com, TravelSteals allows users full access to flash sales and member only deals; giving the user the whole picture when choosing a vacation destination. Customers are able to customize where they want to travel by regions, continents or countries. International travel deals have been catching a greatest interest among the traveling community and TravelSteals.com is shifting its focus from US travel deals to international travel deals. By focusing on international travels, TravelSteals sets itself aside from its competitors and allows more options for the savvy traveler looking to explore the world.
TravelSteals.com is a travel flash site aggregator that pulls the latest deals from the best traveling website and consolidates all the information into one place. TravelSteals features over 10 of the most popular travel flash sales sites including SecretEscapes.com, JetSetter.com, LivingSocial Escapes, Groupon Getaways, TripAlertz.com and many more. Users are able to customize the daily email they receive by providing individual preferences of travel options.
For more information to get started with a free account, please visit TravelSteals.com or email at [email]. Registration is only a few clicks away with the convenience of Facebook login to gain access to members-only content on the best travel deals on the internet.
###