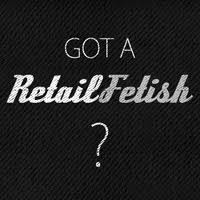 New companies can get their deals placed next to the big names in the industry by working with us. We're interested in helping consumers save and we'll promote deals that have the best discounts.
Reston, VA (PRWEB) September 06, 2012
According to recent polls, fashion deal seekers are less concerned about brand name, but more interested in low cost styles that are still fashionable. Fashion flash sales offer the perfect platform for up and coming brands to gain market share, while limiting their exposure to the pitfalls of traditional marketing tactics.
Deep discounts on fashion and accessories can be found on these flash sale sites, but finding the best deal is cumbersome for consumers. RetailFetish.com has simplified the process by allowing consumers to quickly browse all the daily deals within one site and customize the information they receive through daily emails based on their specified interests.
Smaller niche products are able to gain traction through a flash site aggregator due to the volume of consumers flooding the websites and being able to choose from multiple options of clothing styles. Unlike traditional fashion flash sites, RetailFetish consolidates fashion flash sites into one platform and is looking to expand their retail database by more than 50% by the end of September.
As flash sale sites are gaining in popularity, new brands are readily able to be exposed to huge audiences in very specific demographics. New or smaller brands are able to compete with veteran fashion brands, and level the playing field in competition bringing the best prices and fashion to consumers.
RetailFetish.com is a fashion deal aggregator that pulls the latest deals from the best online shopping sites for both men's and women's clothing sales. RetailFetish features over 20 retailers including all the top flash sales sites like Gilt.com, RueLaLa.com, Fab.com, Indeeli.com, HauteLook.com, JackThreads.com, BeyondtheRack.com, TheFoundary.com, MyHabit.com, plndr.com, FreshShades.com and many others. Users may select men's fashion sales or women's fashion sales and are only alerted when there's a deal that they might actually be interested in purchasing.
For more information on the different brands offered or to start your free account, please visit RetailFetish.com.
###