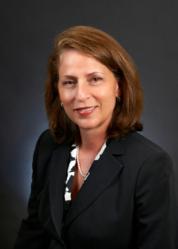 Sterling, VA (PRWEB) September 05, 2012
Unanet's Senior Vice President of Customer Accounts and Partner Channels, Donna Kilbourn, has been appointed to the position of Programs Chair for Women in Technology (WIT).
The Programs Committee is responsible for developing, organizing, and producing the large monthly meetings open to WIT members and the public, generally on the third Thursday of the month. The committee develops the topics, obtains board endorsement, identifies and recruits the speakers, and coordinates with the WIT office and other committees to make the necessary arrangements for each program.
Donna commented, "Our monthly programs, called WIT.Connect, provide attendees with education on a variety of topics with a diverse array of speakers, as well as a networking component. I am delighted to take this role in helping WIT fulfill its mission."
Donna Kilbourn has over 27 years of technical, managerial and project leadership experience in Information Technology (IT) projects and products. Currently, Ms. Kilbourn has primary responsibility for revenue generation through new customer accounts and strategic partnerships as well as customer account management for over 900 organizations. As a Management Team member, Donna participates in setting and executing Unanet's strategic direction. Donna's broad experience in IT consulting also includes management of the development of an extensive Internet, web-based order tracking system for a global telecom company and many engagements in the areas of strategic IT planning, organizational transformation, IT metrics, and systems design, development and implementation. Previously with Price Waterhouse, she has expertise in financial systems' controls and functions.
About WIT
Women in Technology (WIT) is a not-for-profit organization with the mission of advancing women in technology - from the classroom to the boardroom - by providing advocacy, leadership development, networking, mentoring and technology education. With nearly 1000 members in the Washington, D.C.-area, WIT strives to meet its vision of being the premier organization empowering women to be architects of change in the technology industry.
About Unanet Technologies
Unanet provides superior Services Automation software which maximizes staff utilization, reduces administrative costs by 90%, improves invoicing by 10X, and supports forward decision-making for improved profitability. Unanet's more than 900 customers include government contractors, consulting/services organizations, internal IT (Information Technology), and high-technology product companies. Unanet's suite includes resource management, opportunity/project management, timesheets, expense reports and collaboration with real time information and analytics, easy to use interfaces, and outstanding support. Unanet is available either as an Enterprise license (self-hosted software), or the On Demand License (Cloud).