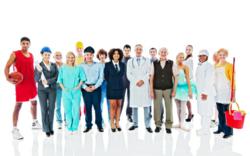 Ask us about the Two FREE Criminal Background Checks we're offering to qualified business entities.
Cathedral City, CA (PRWEB) September 11, 2012
Spectrum Business Solutions, LLC is a full-service provider of nationally accredited instant-access Criminal Background Checks at very competitive prices. They design complete employee screening solutions for businesses of all sizes. Spectrum President John DiViggiano states, "Our affiliation with a major national background search technology provider, lets us offer 24/7 "one-click" on-line search packages customized to any business". The following industries are served: Hospitality, Transportation, Retail, Landlord/Tenant, Heath Care, Financial Services, Education, Non-Profit, Gaming, and many others. Headquartered in Cathedral City, Spectrum serves all nine Valley cities and Nationwide via a Nationwide toll-free number and website.
To Introduce Spectrum Business Solutions, LLC, and to demonstrate their comprehensive search results to the Coachella Valley, they are offering two Free Criminal Background Checks, with no further obligation. Busy employers and HR professionals will be impressed with the ease and speedy results of doing on-line searches, saving them both time and money. Increasing rates of employee theft and workplace violence have made criminal background checks a necessity during the hiring process.
For additional information, please see their website: http://www.spectrumbusinesssolutions.biz or call Toll-Free (888) 332-8229.