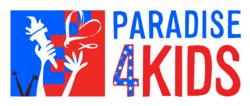 I saw on TV the animated series FUTURAMA the episode where God said, "When you do things right, people won't be sure you've done anything at all."
New York, NY (PRWEB) September 08, 2012
Mycell Technologies an ingredients and technology company that develops proprietary liquid formulation of stable, highly concentrated Omega-3s for use in food, beverage, medical and nutritional products and VMP Nutrition Foundation established by Cesar Rodriguez to wage a campaign against malnutrition, a silent enemy that kills one child under 5 years old every six seconds have chosen Paradise 4 Kids charity organisation and offered to fund the first round of Food Supplement approved by UNICEF at NO COST.
"When you do things right, people won't be sure you've done anything at all. These are the everyday miracles that God performs everyday, helping people get together to help the less fortunate. God is Good," says Gigi Souritzidis, "This is a huge donation that will save lives! Unfortunately, it is a temporary solution. We need to raise funds to be able to continue to provide this product on an ongoing basis."
Rev Themi our man on the ground, in Sierra Leone, is currently back in his home country of Australia rising awareness for this very issue and asking his supporters to pledge $50 a month to feed one child. Please join our efforts in finding friends, relatives and co-workers to help feed one child per year! It comes down to under $45 per month, less than a cup of coffee a day!
We can give these children a chance to grow up healthier and think clearly so they can focus on learning and become educated, therefore changing the course of poverty in their part of the world.
If your firm would like to help feed children who have no chance please contact the writer
Gigi Sourizidis on Gigi (at) paradise4kids (dot) org