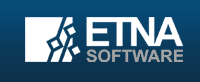 We are building financial software applications for all types of asset classes, and, with the release of this product, we have extended our expertise with Binary Options and workflows around it in financial services and the gaming industry as well
New York, NY (PRWEB) September 05, 2012
ETNA Software, a custom financial software vendor, has developed a Binary Options monitor and traffic generation Windows desktop application for ERA Media Online, a UK based advertising agency.
"We are building financial software applications for all types of asset classes, and, with the release of this product, we have extended our expertise with Binary Options and workflows around it in financial services and the gaming industry as well," comments Roman Zhukov, CEO of ETNA Software. "We now better understand the needs of the gaming and advertising industries for reliable solutions that support financial instruments and are happy to provide ERA Media Online with such an application."
Binary Options monitor and traffic generation application supports real-time and historical data for selected Binary Options and generates signals to sell and to buy to the users. It is integrated with DropBox service and has a web-browser integrated to provide users with the possibility to trade Binary Options right from the application.
A detailed overview of the application is available at http://www.etnasoft.com/showcase/binary-options
This application will be distributed via Clickbank affiliate program and can be downloaded from the following link: http://www.optionbot.net
About ETNA Software
ETNA Software is a technology solutions provider for capital markets and has been operating internationally for more than ten years. We create custom stock trading software and capital market technical analysis systems for financial market start-ups, financial technology firms, retail brokers, market makers, exchanges and individual traders. Leveraging nearshore or offshore outsourcing allows our clients to optimize project budgets, reduce expenses, and maximize both fiscal and organizational goals. ETNA Software Company is a proud member of FIX Protocol and our products have received prestigious Barron's Magazine Awards.
About ERA Media Online
ERA Media Online is an internet advertising agency started out in PPC marketing in 2007. The company has since utilized less conventional methods of traffic generation and prides itself on delivering consistent and reliable streams of traffic to its partners' brands.
PR Contacts
ETNA Software
Alexander Kariagin, VP Business Development
+1.855.779.7171 x116
E-mail: ak(at)etnasoft(dot)com
http://www.etnasoft.com
ERA Media Online
http://eramediaonline.co.uk