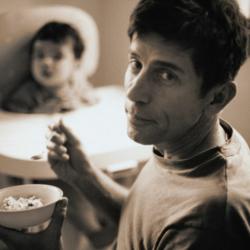 Mental health professionals can play a key role in a multidisciplinary approach to treating pediatric feeding disorders.
Philadelphia, PA (PRWEB) September 04, 2012
HealthForumOnline (HFO), an online provider of nationally-approved (APA, ASWB, NBCC, PSNA, CA-BBS) continuing education (CE) for psychologists, social workers, counselors, nurses and other allied healthcare professionals, announces updating the online course Helping the Child Who Won't Eat: An Interdisciplinary Approach to Assessing and Treating Pediatric Feeding Disorders from their Pediatric Behavioral Medicine category.
Feeding is a necessary biological activity and eating is required for all children to function, grow, and develop. In addition to the biological necessities, feeding carries with it many important social and cultural implications. Although every person has known a child with some eating issues, these difficulties typically subside without long-term effects on the child. In fact, poor intake, picky eating, mild and/or transient feeding difficulties occur in approximately 30-45% of typically developing children (e.g., Linscheid, Budd, & Rasnake, 2003).
There are, however, some children whose feeding difficulties persist and/or become more severe. Severe feeding difficulties that warrant a referral for a feeding evaluation can include extreme selectivity (e.g., consistently eating only one food or one texture of foods), a complete refusal to eat or drink orally, or intake that is limited and does not meet the child's nutritional requirements (Luiselli 1989). Self-feeding deficits, oral motor difficulties (e.g., inability to chew foods), and severe behavior problems (e.g., tantrums, self-injury, dawdling) during meals also are reasons for a referral to an interdisciplinary feeding clinic. Further, parents and/or caregivers of these children are often overwhelmed with stress and other negative feelings, such as incompetence, that require attention.
Feeding disorders, defined as a significant deviation from normative ingestive behavior that causes distress, developmental risk, or negative health consequences (Kedesdy & Budd,1998), are reported to affect 3-10% of children (Manikam & Perman, 2000). Given this rate, it is likely that healthcare professionals in the pediatric context will encounter a child, and family, with this problem in practice. Moreover, it is clear that mental health professionals can play a key role in a multidisciplinary approach to treating these children and their caretakers.
Unfortunately, many providers do not have specialized training in the care of pediatric feeding disorders. This online CE course provides basic background information on pediatric feeding disorders for mental health professionals and allied healthcare professionals working with children and their families. An overview of the components of an evaluation for children with feeding disorders is presented to guide in diagnosis. In addition, evidence-based and emerging interventions for feeding disorders are discussed.
This updated online CE course is now available in our Pediatric Behavioral Medicine category, along with over 10 other online CE courses related to children's health. Interested psychologists, social workers, counselors, nurses and other allied health professionals can also chose from HFO's 17 other topic categories containing over 80 online CE courses -- all convenient, cost-effective, and theory- and evidence-based. Participants access and complete courses at their own pace, on their own schedule, anywhere there is Internet access. Completed CE courses can be revisited to review course updates and certificates reprinted at any time.
References
Linscheid, T. R., Budd, K. S., & Rasnake, L. K. (2003). Pediatric feeding disorders. In M. C. Roberts (Ed.), Handbook of pediatric psychology (3rd ed, pp. 481-498). New York: Guilford.
Luiselli, J.K. (1989). Behavioral assessment and treatment of feeding disorders in developmental disabilities. In M.Herson, R.K. Eisler, & P.M. Miller (Eds.), Progress in behavior modification (Vol. 24, pp.91-131). Beverly Hills, CA: Sage Publications.
Kedesdy, J. H., & Budd, K. S. (1998). Childhood feeding disorders: Biobehavioral assessment and intervention. Baltimore, MD: Paul Brookes.
Manikam, R., & Perman, J.A. (2000). Pediatric feeding disorders. Journal of Clinical Gastroenterology, 30, 34-46.
About HealthForumOnline:
HealthForumOnline (HFO) is approved as a provider of CE courses by the American Psychological Association, the National Board of Certified Counselors, the Association of Social Work Boards, and several state professional organizations, including the Pennsylvania State Nurses Association, an accredited approver by the American Nurses Credentialing Center's Commission on Accreditation, and the California Board of Behavioral Science.
###