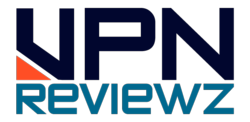 Prior to joining TrapWire, many of our employees were directly involved in the U.S. government's war on terrorism as intelligence officers and members of the US Armed Forces and Secret Service.
Undisclosed Location, South America (PRWEB) September 05, 2012
According to the VPNReviewz CEO, Michael Maxstead, we are quickly heading toward one of the most Orwellian societies in history, and a recent a hack into the STRATFOR Intelligence Agency's email by the group Anonymous would seem to prove it. The group has uncovered what some would call the "Worlds Largest Surveillance System." The system, dubbed "Trapwire" by the developers, is the brainchild of the extremely secretive Corporation, Abraxas, and if you ask a privacy advocate, the program threatens upend the right to privacy on a global scale.
About Abraxas
According to Maxstead, this corporation has remained one of the most secretive companies in the US and with a very good reason, the company is headed and operated by some of the most highly respected intelligence agency retirees. And according to the TrapWire website, "Prior to joining TrapWire, many of our employees were directly involved in the U.S. government's war on terrorism as intelligence officers and members of the US Armed Forces and Secret Service." It is being asserted, (by some,) on the internet though, that Abraxas had been sold and that TrapWire was an entity in and of itself. That being said, TrapWire's CEO, President, and two of the three top individuals in the management team are ex-CIA.
The Purpose Of TrapWire
The main concept behind TrapWire is to identify possible terrorist, or criminal, threats by identifying pre-operational activities. Activities like scouting potential targets, route determinations, and other surveillance activities sometimes referred to as "casing." This is done via uploading video data of areas covered by TrapWire then examining the data and correlating certain suspect activities. The system also uses some of the most advanced facial recognition software in existence to achieve this. Then the system attempts to predict criminal or terrorist behavior so that law enforcement can be prepared.
How TrapWire Works
TrapWire uses snapshots taken at specific intervals that are uploaded to a central database from participating members closed circuit camera systems, and then processes, examines, and stores the record for possible future needs. "Seems harmless enough," says Maxstead, "until you consider the sheer number of CCTV cameras there are in the general public." He points out that there are a lot of cameras in public places like banks, on the roads, (traffic ticket cameras,) malls, parks, and historic and tourist attractions. "Virtually everywhere you go, you are on a CCTV camera," he said.
The TrapWire System
There are three major components of the TrapWire system and each component is highly customizable for their customers needs. According to their website the 3 levels are:

TrapWire Critical Infrastructure (TW-CI) – This level concentrates on identifying pre-operational activities of criminals and terrorists within a specified area inside the established TrapWire network.
TrapWire Community Member (TW-CM) – Encourages participation through an online and telephonic reporting of suspicious behaviors. Washington DC, Las Vegas, Los Angeles, and New York participates in examples of this.
TrapWire Law Enforcement (TW-LE) – This level allows the gathering, analysis, and dissemination of the information throughout an entire geographical region. This would include any information that is gathered using the TW-CI, OR TW-CM deployment.
TrapWire Customer Base
TrapWire claims ties to no less than the Department Of Homeland Security, along with a slew of law enforcement and intelligence agencies across the US. In their private sector business ventures, their portfolio contains clients such as air and sea ports, transit authorities, power generation facilities, water treatment plants, financial service institutions, and many others. One client of note though is the London Stock Exchange and the entire DC area. The FBI is included in their list of law enforcement agencies, but it is unclear as to whether the company does business with the CIA, as the CIA has been prevented from collecting this kind of data on US citizens.
Anonymous Isn't Finished Either
The VPNReviewz CEO said that soon after the whistleblower website, Wikileaks, released copies of the documents and explaining what they were and who and where they came from, their servers started experiencing massive DDoS attacks. They couldn't confirm where the attacks came from, but many are speculating that the attempted silencing of the site was due to the TrapWire release. Apparently in response to the attacks, the hacker group Anonymous, called to it's members for an attack on the TrapWire website, and with some success. When Maxstead checked on the site the following Saturday, the Trapwire website was down. Though he cautions, "The website and the operational program probably aren't kept on the same servers, it just wouldn't be prudent."
No Where To Run, No Where To Hide
According to the VPNReviewz CEO, "Governments and corporations around the world are doing their level best to be able to monitor and control every facet of our daily lives and private thoughts…even on the internet." He goes on to explain that even on the internet, things aren't as private as a person would think. "They monitor it all, email, chats, skype, and it seems that there is very little we can do." He asserts that if a person wants to maintain some small amount of privacy, they have been forced to use specialized software, like personal VPN services, and proxies that are encrypted, and even then, cloaking software can only protect privacy on the internet, not in our daily lives.