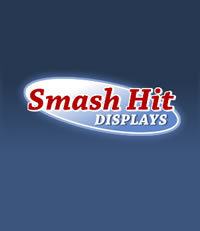 The trade show industry is the 2nd largest industry behind the construction industry in producing over 600,000 tons of waste each year.
Gig Harbor, WA (PRWEB) September 04, 2012
Smash Hit Displays, a leading trade show displays supplier, is pleased to announce their first trade show display infographic, Trade Shows Displays Creating Most of the World's Waste?
Being on the cutting edge of the trade show exhibit industry with their eco-friendly green displays, Smash Hit Displays wanted to do some research on the amount of waste that is produced in the trade show display industry and to provide ways to decrease the environmental impact.
"We are very conscious about the footprint as a company we leave and are even more concerned with the amount of waste the trade show industry creates…", says Operations Manager, Timothy Carter. "After digging a little deeper into our research, we felt it was important to share some ways to limit the impact that the trade show industry has on the environment."
From the tips on utilizing technology to share digital content, to using recycled materials when giving away promotional sway, Smash Hit Displays also revealed the benefits of using green materials when building out trade show displays.
About Smash Hit Displays:
Smash Hit Displays has become the go-to company in the trade show industry. Not only for their wide selection of quality and budget-friendly trade show displays, but also for their courteous and knowledgeable staff. Smash Hit Displays offers the following products and are constantly adding more based on trade show trends: pop up displays, truss displays, banner stands, custom displays, trade show exhibits, hybrid displays, fabric tension displays, and more.