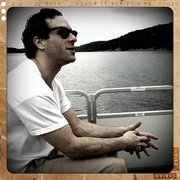 Fairlawn, NJ (PRWEB) September 02, 2012
Yoga has been taking the western world by storm. People are embracing this ancient practice and using it to lose weight, improve flexibility and reduce stress in their daly lives. However more recently, people have been taking this ancient practice and adding modern twists to attract the masses.
Big events such as Wanderlust and Bhaktifest are festivals similar to rock concerts for the yoga industry. They are held in several parts of the country at different time intervals and are quite the experience, but they can also be quite expensive and require time and money some people just don't have.
This grass roots movement is now happening on a local level as well. Studios and teachers are taking their own twist on these yoga celebrations by hosting similar events within their local communities.
The NYC based studio Laughing Lotus holds monthly yoga parties and events in the union square area ranging from Dance Parties to classes with live DJ's and even shows with yogic dance performances. Other metro area studios focus mainly on workshops and Kirtan (a that practice involves chanting hymns or mantras to the accompaniment of instruments such as the harmonium and others) performances that tend to attract a particular audience.
Over the water in NJ, the movement is also alive. Teachers are working together to throw events outside of the studio environments. The Yoga+Party is a new community gaining some traction in north jersey. They hold monthly yoga events that start out with a class and then end with a DJ party. "We wanted to make yoga more accessible to the masses and attract new people, why not make it a party?", says Jeffrey Posner; Yoga+Party Event Organizer.
The next Yoga+Party event is scheduled for September 20th 2012 and will be held at Club Vibe: 92 Route 23 North, Riverdale, NJ, find out more information about Jeffrey Posner and the Yoga+Party by visiting his website.