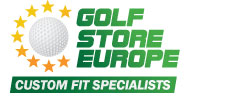 As long as he brings his "A" game with him, the staff at GolfStoreEurope believes there are many more Major wins ahead of this extremely talented golfer
(PRWEB UK) 4 September 2012
Representatives from Golf Store Europe are adamant that Woods is set for another Major win and has provided supporting facts and statistics to back up their claims for industry professionals.
When you stop to take a good look at his overall career, with a list of achievements and records that have to be seen to be believed, including:

Most PGA wins after 25, 50, 75 and 100 starts
Most PGA wins before turning 25
Youngest golfer to achieve number one ranking, he was 21 years old
14 Majors wins
3 Masters
The youngest player to win the Grand Slam
With a record like this, it is hard to imagine that despite the fact that he failed to make the cut at more than one tournament in the last year, there is no reason that we should count him out. He is still ranked as the number one player in the world. However, Rory McIlroy is closing in on him very quickly and may give him a run for his money.
Most pundits are putting the next Green Jacket firmly on McIlroy's shoulders and looking to him for many great tours to come. This level of competition could break a lesser player and leave him looking back on his storybook career. Not so with Woods as his response to this young up and comer has been to knuckle down and play his best. So far he has not met with a victory, but this does not mean anyone should count him out just yet.
The signs all point to the fact that we can expect Tiger Woods to score another Major win in the very near future. All eyes are turning towards the upcoming Barclays to see who will come out on top. While this is not considered a Major, experts are expecting to see Woods and McIlroy battling it out right down to the last hole. Can Tiger win another Major? As long as he brings his "A" game with him, the staff at GolfStoreEurope believes there are many more Major wins ahead of this extremely talented golfer.
According to a report recently published in the Bleacher Report, "Woods needs a rival, if for no other reason than to give him a kick in the pants." After a disappointing round at the last PGA Championship at Kiawah, Woods had this to say "I came out with probably the wrong attitude yesterday," he said. "And I was too relaxed and tried to enjoy it, and that's not how I play. I play intense and full systems go. That cost me."
With Tiger and Rory being paired together for the first two rounds of the Barclays you can bet that the competition between these two amazing golfers will be fierce. It may be just enough to push Woods out of his slump and onto his next Majors win.
GolfStoreEurope is Europe's leading provider of specialist golf equipment. Based in Ireland and boasting stores up and down the country, the retailer also gives customers the opportunity to order an array of top golf accessories on the web – head over to golfstoreeurope.com and check out the ever-expanding range of products now available at the click of a button. The staff at the company emanates a clear passion for the sport and so is able to cater for both amateur and professional golfers alike.