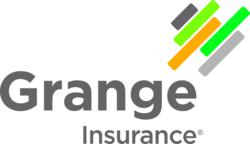 "Term life insurance is an affordable and easy way for young, healthy people to make sure their debt is covered," said Michelle Benz, president of Grange Life.
Columbus, Ohio (PRWEB) September 05, 2012
Every phase of life carries with it different responsibilities, but no matter where your journey takes you, life insurance is an important source of security. Whether you've just moved out of your college apartment or you're planning to send your first child to college, Grange Insurance offers tips on how life insurance can help you protect your family through every stage of life.
Be responsible with new debt.
When starting out many young adults are faced with thousands of dollars in college loans. Purchasing items like a car and household goods adds to this debt, and it becomes a large financial burden. "Individuals in their twenties have the responsibility of debt, but not many assets that can be used to pay off the debt should something unexpected occur," says Michelle Benz, president of Grange Life. "Term life insurance is an affordable and easy way for young, healthy people to make sure their debt is covered."
Protect your growing family.
If you're getting ready to say "I do," or preparing for a new baby it might be time to consider two life insurance policies to help protect your newest family members. First, consider using term life insurance to cover things like your mortgage. This is a great way to make sure your family can remain in their home, even if the family breadwinner passes. Second, think about taking out a life insurance policy on your children to protect their future insurability in an affordable way. Both of these options help protect a family and assets appropriately.
Secure large investments.
After establishing a career, house and family, life insurance can also offer protection for large financial investments, such as college tuition for your children or small business costs. "In the event a parent passes, life insurance can cover the expense of college for surviving children," says Benz. "If a small business is a reality, partners can insure each other so there is money to buy out the deceased partner's share. Single proprietors can use the coverage to provide cash for business continuation into the next generation."
Plan a long-term legacy.
As people enter retirement financial commitments often change and planning a legacy becomes a priority. Leading up to retirement, protection needs are often temporary and well-covered with term insurance. While planning for retirement, one might consider long-term, more permanent plans, like whole life insurance. "Whole life insurance can be used to transfer wealth efficiently, often providing more benefit than what was paid in premiums," says Benz. "This benefit can fund college for grandkids, give adult children financial stability or provide support for a favorite charity."
Provide protection for final expenses.
When entering the later years of life a modest permanent life insurance policy is crucial to ensuring all final expenses are covered. Permanent life aims to provide protection and growth through an investment component where savings build within the policy. Should it be needed, there is also an option to borrow against the value of the investment.
For more information about which life insurance policy might be best suited for you and your family, visit http://www.GrangeInsurance.com or call your independent agent today.
-30-
About Grange
Grange Insurance, with $2 billion in assets and in excess of $1 billion in annual revenue, is an insurance provider based in Columbus, Ohio. Through its network of independent agents, Grange offers auto, home, life and business insurance protection. Established in 1935, the company and its affiliates serve policyholders in Georgia, Illinois, Indiana, Iowa, Kentucky, Michigan, Minnesota, Ohio, Pennsylvania, South Carolina, Tennessee, Virginia and Wisconsin. For more information, visit http://www.grangeinsurance.com.