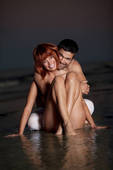 "If people like you, they'll listen to you. If they trust you, they'll do business with you" - Zig Ziglar
Allentown, PA (PRWEB) September 05, 2012
Empower Network continues to impress those interested in making money online by consistent expansion and growth setting the standard as a true pioneer and leader providing a complete online marketing system with quality products and superior training.
Not many 'make money from home' systems can promise members 100% sales commissions, that is, unless there is a catch. But an ingenious way has been launched.
Empower Network is still in its infancy stages, which is why many people are still skeptical about the longevity of this money making system.
Add that to the fact that both its members and founders are keeping the details tightly guarded, one might be inclined to think that Empower Network is just another 'make money from home', 'get rich quick' scam.
Take 'scam' out of the equation, and the right conclusion becomes obvious.
In a nutshell, Empower Network is an online program designed to give members complete control over the affiliate marketing experience. Usually, novice affiliate marketers are left to find their own products, do their own marketing and hope that they get paid for all of their hard work.
Empower Network helps members get exposure, boost their rankings, and be matched with motivated buyers. The reason that members are able to receive 100% of their commissions is because the program founders are still hard at work, making their own sales from their own loyal customers.
A $25 start-up fee is all that is required to join Empower Network. The value is priceless.
It doesn't matter if one already has a few successful websites or if the newbie has never sold a product on the Internet before. Being a part of Empower Network will allow the marketer to make progress faster and more efficiently than ever before.
Some members need to make money from home in order to avoid financial ruin, while others are simply looking for a way to supplement their income.
Personalized attention and the opportunity for hands-on training is available to those that opt to enter the 'Inner Circle' of Empower Network. It will cost a little more money to be a part of the 'Inner Circle' community, but potential earnings will also be increased accordingly. The knowledge and experience acquired by the marketers in the 'Inner Circle' make the monetary investment more than worth the investment.
Basically, Empower Network works like this – novices and experienced marketers come together to improve their sales conversions without being required to spend a lot of money. If one has been seeking out new ways to make money from home, Empower Network is worthy of a first, and a second look.
The biggest advantage of joining this home based money making system is that no requirement is needed to spend a lot of time working outside leads. Unlike the average MLM system that focuses on building pipelines, Empower Network is fairly exclusive. It's actually an affiliate marketing program instead.
Curious about affiliate marketing, want to network with other online business owners or just testing the waters, Empower Network can provide much needed support.
Work to build lasting business relationships, increase knowledge base and finally start to make money from home on one's own terms.
Empower Network is only eleven months old, and, once accepted into this exclusive, and novel approach to online marketing, the individual can become one of the very first to reap all of the rewards.
More information can be found online at:
http://www.empowernetwork.com/almostasecret.php?id=elitemaster