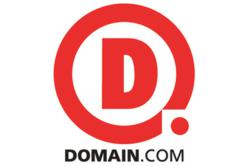 The Disrupt Feeder demonstrates that Domain.com has all the resources startups and developers need to get their sites up and running with a service they can count on
Vancouver, WA (PRWEB) September 07, 2012
Domain.com, a global leader in domain name registration and web hosting solutions, today announces its sponsorship of next week's TechCrunch Disrupt conference in San Francisco. Debuting at TechCrunch will be Domain.com's Disrupt Feeder.
Inspired by suggestions from TechCrunch Disrupt NYC Hackathon participants and originally featured at OSCON Portland, OR in July, Domain.com's Disrupt Feeder embraces innovation by using Domain.com products in new and unconventional ways. The popularity of its Disrupt Feeder has surprised even Domain.com.
"At OSCON the attendees consumed 140,279 cubic centimeters of candy and healthy snacks, but we believe the Disrupt SF audience is hungrier," said Chris Whitling, Marketing Manager for Domain.com.
Disrupt attendees, speakers, and fellow sponsors are invited to stop by the Domain.com booth Monday through Wednesday to help themselves to the three-foot plexiglass tower of treats and watch the Disrupt Feeder in action as it live blogs total consumption. As the level drops, the Feeder's Arduino Uno senses the change and sends data to Python and PHP scripts which update a MySQL database and blog hosted on a Domain.com hosting account.
"The Disrupt Feeder demonstrates that Domain.com has all the resources startups and developers need to get their sites up and running with a service they can count on," said David Andrews, Marketing Director for Domain.com.
Hunger and related consumption is tracked via a real-time graph that updates each time a two cubic centimeter drop is recorded. For startup and tech fans who won't be in San Francisco for TechCrunch Disrupt, it's still possible to follow the live Disrupt Feeder results here: http://www.domain.com/blog/2012/09/06/disrupt-feeder/
TechCrunch Disrupt SF is a weekend Hackathon followed by a three day conference and competition which pits some of the world's best and most innovative startups against one another to win the coveted Disrupt Cup and a $50,000 cash prize. This year's speakers include Yahoo CEO Marissa Mayer, actress Jessica Alba, and Facebook founder Mark Zuckerberg.
About Domain.com
Helping entrepreneurs become successful online since 2000, Domain.com offers high quality, reliable web hosting and domain name registration services at the most affordable prices in the industry. Domain.com, an ICANN-accredited registrar, offers a full range of solutions to create and market websites includes web hosting, VPS hosting, Email, SSL certificates, website design, and email marketing. For more information visit: http://www.domain.com.