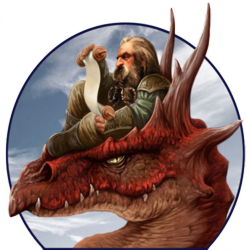 The Fantasy Gazette covers movies, books, artwork, and video games.
(PRWEB) September 01, 2012
The Fantasy Gazette, an online magazine dedicated to fantasy and science fiction, is looking for articles from writers and genre fans to publish. The Gazette covers movies, books, artwork, and video games, and publishes everything from news articles to reviews. It even features memes and highlights products available for purchase. Articles should be 200 words or less with two pictures (one will be used as a thumbnail) and include any relevant links. The staff reviews the submissions and those accepted are published for free.
Writers and fans interested in submitting their work can send it to contributions[at]fantasygazette.net with their byline. Artists may also send in their pieces to be featured for free. The Fantasy Gazette has an active twitter account with over 13,000 followers, and tweets links to all of their articles.
The Fantasy Gazette was established in March 2012 and is the brainchild of the New York Times bestselling fantasy author David Farland, who penned The Runelords and taught successful writer of the Twilight Saga Stephenie Meyer.
To learn more visit the website.