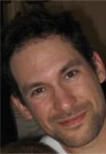 "We are helping small business build a real brand through social media channels like Facebook, Twitter, LinkedIN, YouTube, & Pinterest." - Matthew Hunt
Toronto, Ontario Canada (PRWEB) September 01, 2012
Highly regarded Toronto SEO Services provider, Small Business Online Coach, has announced an expanded suite of services as new strategies, tools and techniques evolve in the internet marketing world.
Small Business Online Coach has been amongst the leaders in internet marketing for over 2.5 years. Although the company has personally been involved in social media marketing for some time, the launch of their new focused social media marketing services for small businesses. This will now allow more small businesses to take advantage of the social media marketing knowledge and insight that SBOC has amassed over years of research and practice.
"We have redesigned our SEM packages, which now, we believe, offer unbeatable value" explained SBOC Head Coach, Matthew Hunt. "We are helping small business build a real brand through social media channels like Facebook, Twitter, LinkedIN, YouTube, & Pinterest."
With recent surveys done (like the one from American Express), proving that social media marketing is here to stay and an important element to online marketing for ALL small businesses.
"Companies must keep their eyes on the prize when it comes to customer service," said Jim Bush, Executive Vice President, World Service, American Express. "Consumers who have used social media for service in the last year are willing to pay a 21% premium at companies that provide great service. They also tell three times as many people about positive service experiences compared to the general population. Ultimately, getting service right with these social media savvy consumers can help a business grow."
With direct proof that social media signals may also contribute to search rankings too, it's even more important to make sure you small business is active on social media sites like Facebook, Twitter, Google+, LinkedIn, and Pinterest has become imperative in the marketing landscape, and will only become more important in the coming years. With hundreds of millions of people using social sites every day, businesses are realizing that building and maintaining relationships with customers and potential customers through these networks is the key to increasing the bottom line.
With social media marketing, the goal for every client is the same:

To provide a place on social media platforms where a business can promote their product or service
To have regular updates and interaction with followers and users
To encourage questions and discussion about products and services provided by their clients
To post news and information that not only showcases the business, but the people behind the business
Small Business Online Coach believes that the key to increasing business is by building and maintaining meaningful relationships with current, former, and future customers. Social Media marketing is the best way on the internet to create these lasting relationships.
The launch of this brand new service arrives at the perfect time. Although it seems like platforms like Facebook and Twitter have been around forever, many small businesses have yet to discover the potential of social media marketing. Smart business owners need to seize the opportunity and take advantage to begin their social media marketing campaigns, before their competition does.
For those who are interested in starting their social media marketing strategy, they can visit the site at http://www.smallbusinessonlinecoach.com to see all the different marketing services available from Small